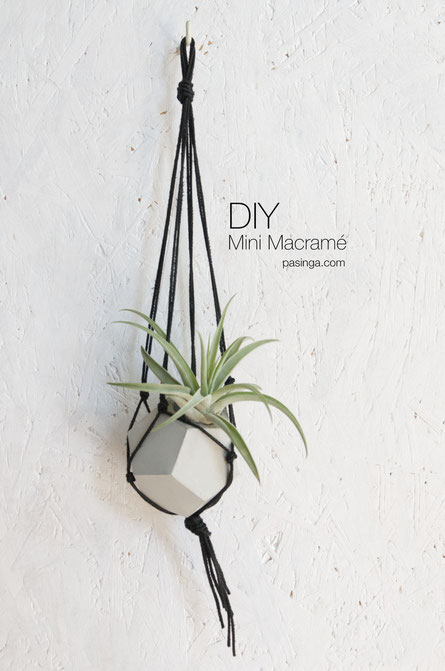 As you can see on the right all you needs is some twine or string. Of course there is proper macramé string available but you can use any string you have on hand for this design. Your vessel and plant, ruler and scissors.
My vessel is about 10cm tall and the plant adds another 10cm. To measure the string length I went for 3 times the length.
Macramé hanging planters are everywhere and why not?!? They are beauties, space saving while giving a delightful happiness to the place where they have been hung. So while organising my own display I decided why not give it a try but of course not without showing you how I did my mini tassel Macramé variation.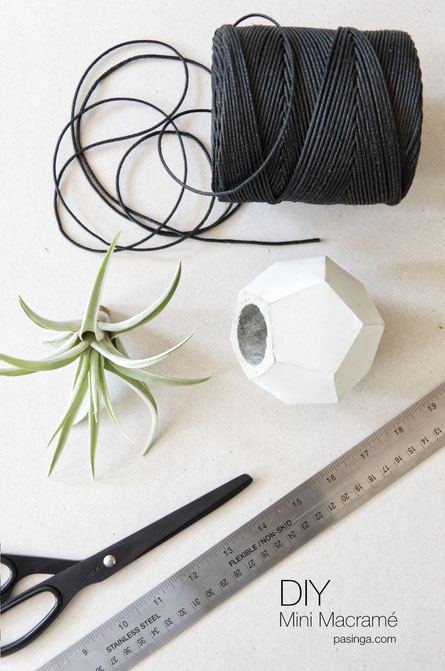 Altogether you need 4 strings looped to 8 endings. Which gives you 8 strings, not all cut, each 60cm long or 4 strings each 120cm long before folding it to half the length of 60cm.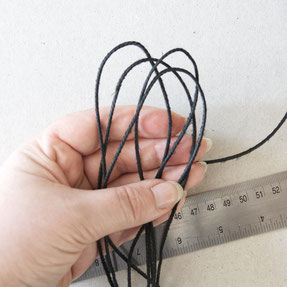 Now take the looped string ends and knot them together. Try to keep a finger or a pen in the loop to make an even knot. After the knot is in place fasten it by pulling on the strings one by one.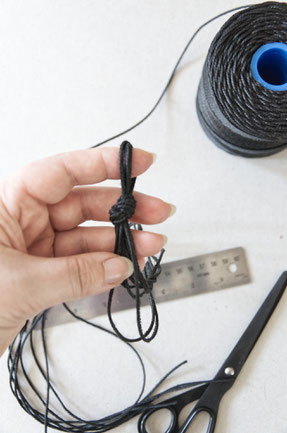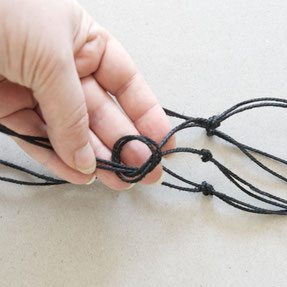 From there we will use simple knots as shown above to knot two strings each time.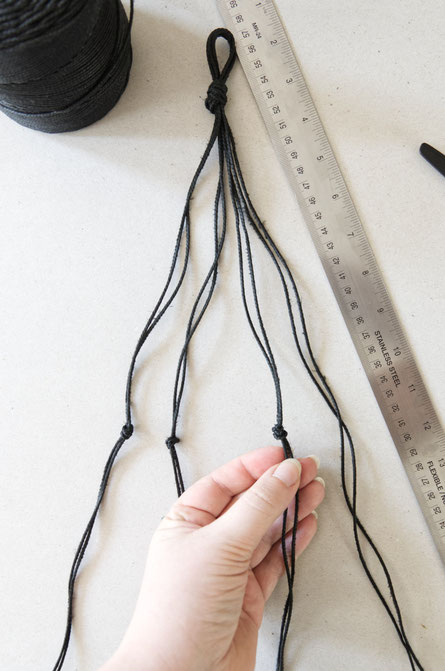 Once that is done start separating the strings again under the first row of knots. Again, knotting two strings at about 5 maybe 6cm under the first row of knots as pictured right. After you have done the three knots while everything is laying flat you will have two end strings which will bring the net together when you knot them and lift the macramé. All what is left is the base knot. Take all strings and knot them at about 5cm below the 2nd row of knots. 
Lay your knotted strings flat and separate groups of two strings as shown on the left. Start knotting them at about 30cm if your vessel has a similar height or use your measurements. All what counts is that you try to make those knots at a similar height, create a line if you will. To do so it helps to make loose knots first and pull them tight when they are all roughly in the right place.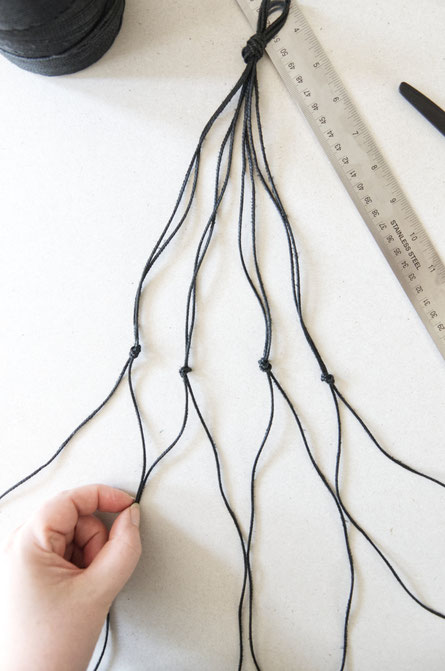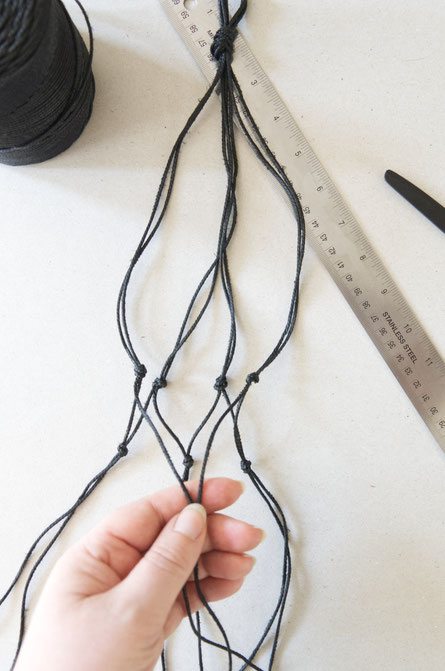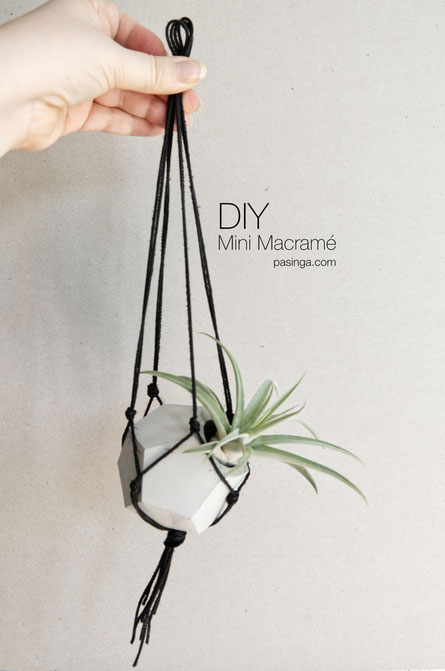 Done! That's it, now you can move on to trim the tassel and set your vessel. I added my concrete dodecahedron with a Capitata Peach Air Plant and placed it a bit to the side. Anyhow the beauty of this is that you can not only use this for any of my concrete vessels but for almost any plant pot you might have or simply add your Air Plants on their own!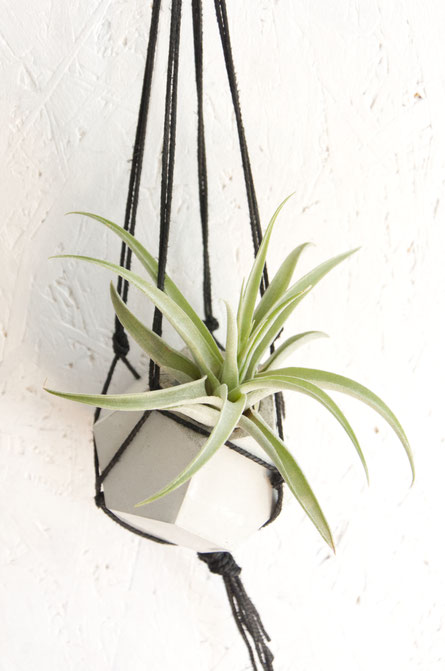 Well, as you can see, I did not add anymore accents nor did I trim my tassel. I just felt this is right as it is, naturally imperfect with its unique charm in this combination. 
But that is just me and I would love to see your designs so share via the comments below, email, tag or #pasinga!  
Happy Macramé, Antje
---