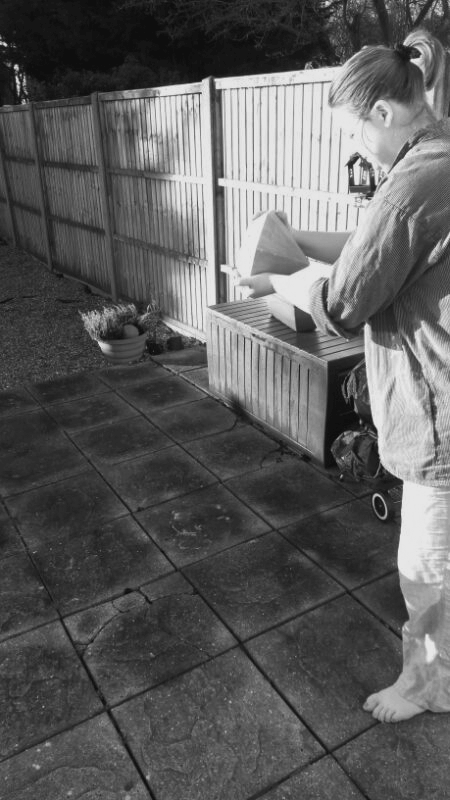 About two weeks ago I was asked by a lovely client to create an extra large concrete diamond set.

Today I am doing a strength and structure, stability and quality test - well I throw it around! Why?
Due to the size the concrete diamonds would become too heavy. They are supposed to be display/show objects and should offer the option to be easily carried.
My solution is a custom styrofoam core which than is covered by concrete. However as the concrete is now only the shell I needed to test it to ensure it is stable. Okay you got me - anything to throw a bit of concrete around.

Allow me to provide you with some facts.
|| size: 200mm/8inch tall, max width 250mm/10inch
|| this concrete sculpture is 2.5 weeks young
|| finish and structure: concrete, foam core, reinforcement; some crazing [crazing is a network of fine barely visible surface cracks]

Thrown 3 times and I am 1.80m tall.
Damage
The tip did break but was still in place due to the fibers. However you could take it apart. One pointy side showed the same signs.

Success!!
It did not break. These are not natural forces which the sculpture should withhold but it is always good to know that it would and that the structure is sound.

Summary
With proper care the concrete diamond sculptures should be fine for a long time.

---
!!!! DON'T DO IT AT HOME || If you must - always wear safety glasses and proper boots !!!!!
Thanks for stopping by - I look forward to your comments!
All the best,
PASiNGA