The Easter holidays are about a month away but if you are as busy as I am you will need a bit of time for planning and doing.
I have found 3 intriguing monochrome Easter egg decorating DIY ideas for us. Especially if you are not one for big gifts at this time of the year, a little bit of crafting and a nice table setting will make the difference. Let's get in the mood for Easter!
The first idea is by Martha Stewart believe it or not. [source]
Paper doilies are being used to decorate the eggs in a minimal but elegant romantic maybe even farmhouse style of way. In this case - the one to the right - with white doilies but of course you can get black or golden ones as well or paint them with water colours yourself for even more uniqueness. I am pretty sure everyone will think these are too pretty to play with. 
The second idea is via a German blog called BildSchoenes but even though it is written in German the images are pretty self-explanatory. Anyhow, not to worry, I am going to sum it up for us. Besides time and patience you will need firstly some blown-out eggs and some strong / thick thread. [source]
Additionally, scissors, glue and tape to fix the thread to begin with.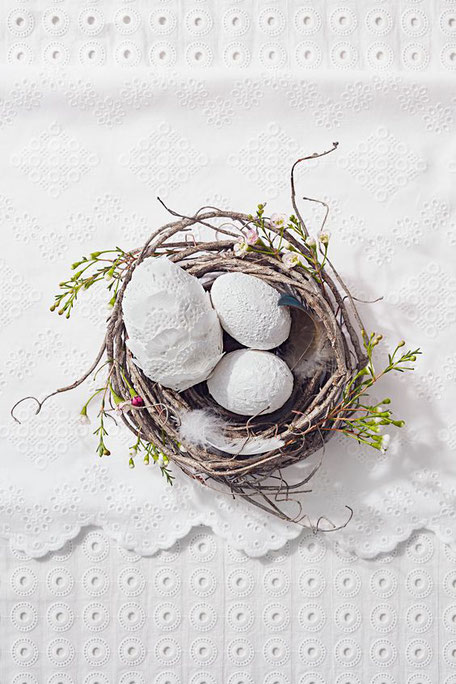 Just a little tip, in this DIY goose eggs are being used as they are a bit larger.  Have a look below, left is the result and right are the big steps to start ....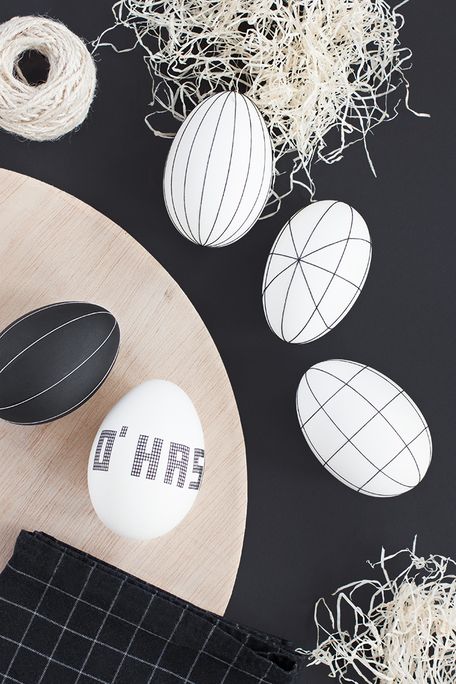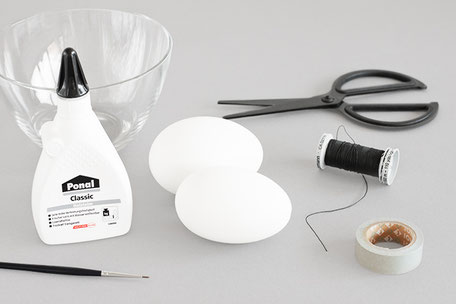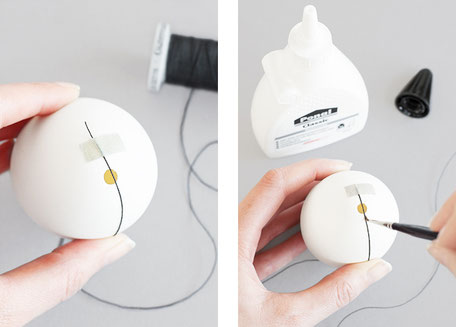 And the third idea is actually planting something inside the egg shells instead of decorating or colouring them. I have found one really cute and best of all eatable variation as well as one purely decorative version for us. 
Let's begin with the one on the left, these shells are planted with water or garden cress, sometimes one can find micro cress. As  said, this will need to be started now but in four weeks time it could be just perfect and a wonderful add on to your eggs for the Easter brunch. In this case the MerryThought blog [source] suggests even to use these as place cards by adding these little name tags well not much more one can ask for, right?!. However, if you are last minute and worry about your green thump on the right is an alternative which can be easily done with ready grown / bought plants. [source]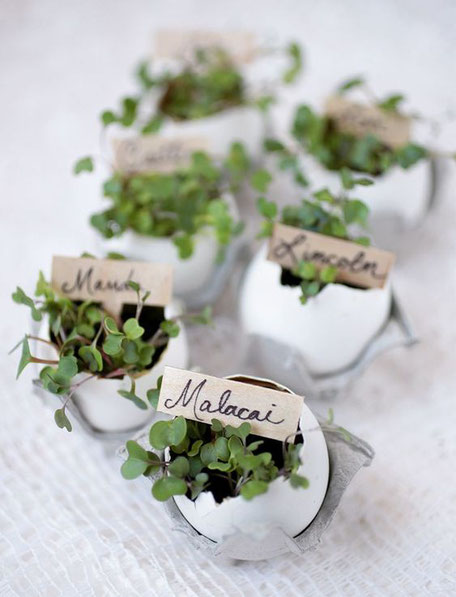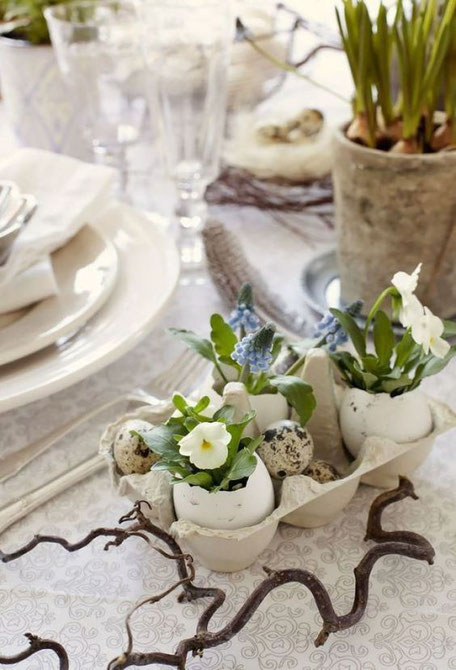 ---