I am not sure if one has ever a right to brag like this but I am just so proud. So many of you have chosen to buy my creations, decided to shop small and support someone working independently as a designer-maker. It means so much to me to be able to be creative every day and I have received so many wonderful reviews for my works throughout my three online stores and especially for this concrete modular sculpture and the single icosahedron concrete sculpture solid that it feels like a brag worthy 5-star buy. After all my lovely customers and clients have been the judge ...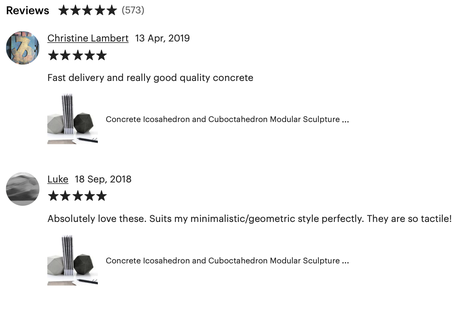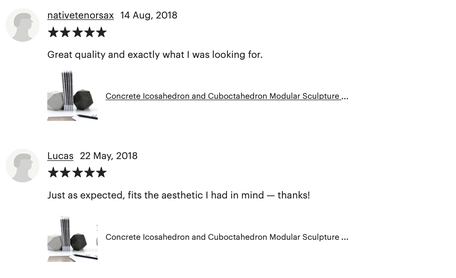 Meanwhile in my Not On The High Street store a customer just sums things up  ....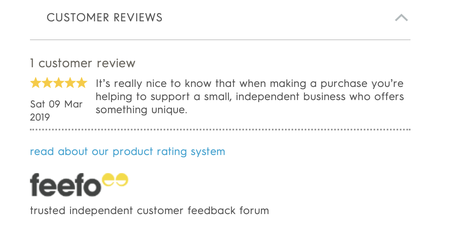 ... psst above is the close up but I wanted to make sure you can see the full review page as well which is the image on the right ...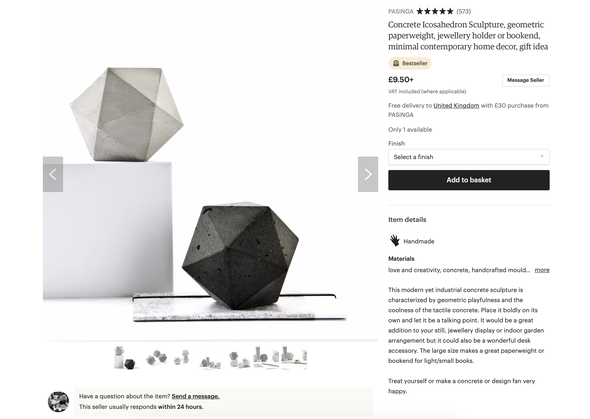 The icosahedron sculpture solid even earned the 'Bestseller' batch over in my Etsy store! I mean how awesome is this, what a milestone for me indeed. Even better it arrives packaged in recycled and eco-friendly materials and I offer complimentary gift wrapping too. 
Anyway, this post is all about your amazing and kind reviews! I appreciate your feedback so much and will always strive to do even better ....
Did I say it? - THANK YOU! I think it can't be said often enough as your support, love and care for my works is my happiness after all, a maker got to make. Best wishes to you, 
Antje
---