Sustainability in my work is something I have been very conscious about from the beginning but this is not as easy as you might think as an artist who has chosen concrete to be her crafting material. 
But first things first, all stationery products are made from 100% recycled paper and card stock. They are also printed with eco-friendly inks locally in the UK. 
My art prints however are printed on archival photo paper to provide lasting photographic work. Framing options provided by myself as well as my chosen partner ArtHaus are made of wood and recycled materials. I chose them as they also offer to print and frame my works locally to you. This offers faster shipping times with less emission. Great.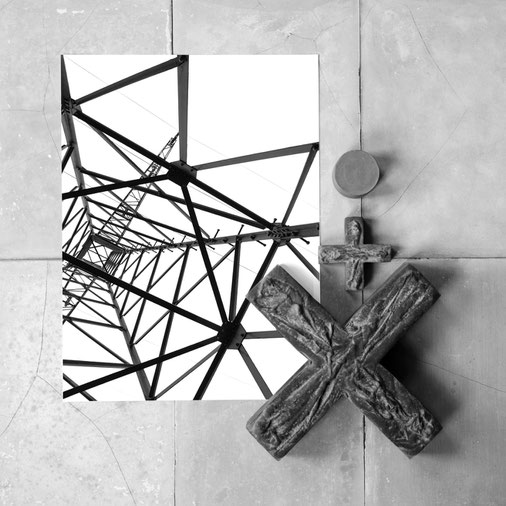 I fell in love with concrete as a material and saw loads of potential for it back in 2013 while taking photographs of modern architecture. My first two projects ended up being a little house sculpture and large concrete diamonds. Those have been with me ever since, good luck charms if you like since founding PASiNGA. All my pieces have been and still are inspired by my photographs of architecture and modern structures even though commissions provide a valued source for inspiration too. The reason I tell you all this is to show how deep my passion for this material is - it is beautiful, tactile, versatile, strong even though not unbreakable, everybody knows concrete cracks but often in a way that character is added. 
So how can my geometric concrete art and works be sustainable? Cement which forms part of concrete is not the most sustainable material as CO2 emissions during the production process are way too high. 

Yes indeed, but most of my creations are sculptural and hopefully long lasting, some even help to style plants and make our little world greener. I know this is not enough which is why I experiment with sustainable reinforcement like fibres and paper. Rarely metal is being used and it will be re-purposed or recycled metal material wherever possible. I have experience with styrofoam concrete mixes but can vouch for the fact that, even though styrofoam is not recyclable to this date, the pieces used have found a second life and one could call it reclaimed as a result.
Another thing I am looking into is eco-concrete - I am sorry it's not there yet, some of these products show promise but don't quite add up or are just not the nicest finish for the prices asked. Yes, I am afraid price is for me, as a one band show, still a considerable point as well as not wanting to sacrifice on quality. 
So that it is all about the re-purposing of materials and adding recycled materials to make it stronger. Additionally, I have perfected my crafting process which allows me to have very little waste. Small batch producing is vital to achieve that but the best thing about it is that it goes hand in hand with my goal of uniqueness to every piece. Downside maybe that it takes a little longer but it allows for loads of customisations. 
Right now I would say, this is my way and it is my way forward. 
All my purchased wrapping materials are made of recycled materials and can be recycled. Also, the loose fill is eco Flo - you can check this by putting it in water, if it shrinks it is eco if not is Styrofoam, not so good. My materials chosen include even the paper I print your shipping address and order details on. Everything else is paperless.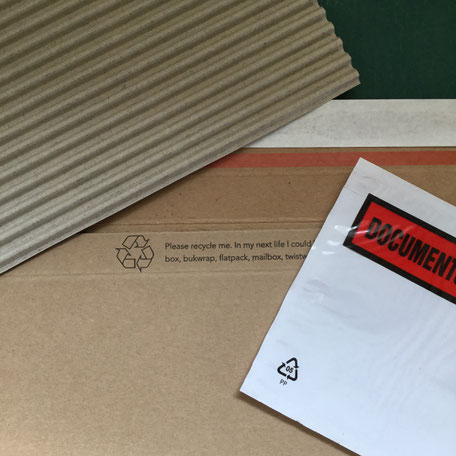 However, there are many things I re-purpose if they are not recyclable. This helps to make the most of the wrapping materials used by my suppliers sometimes. In any case rest assured if there is something non-recyclable in the mix it is already on its second life, if not third or fourth. But this is rare as my sources look at this more and more the same way as I do.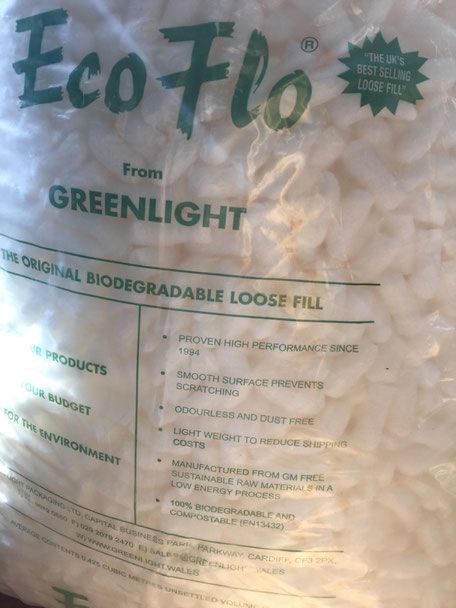 What else? Yes, the plants I sell. While loads of them are home grown already not all of them are but I have found reliable supplies in the UK as well as Holland.
Especially the baby air plants and most of the succulents come straight out of my nursery and no 'pesticides' have been used. Most of them are happy with good soil or no soil at all, fresh water and some attention ;) anyway.
So, I think that about covers it - no wait, maybe one last thing. The postal run and delivery to you - I choose shipping providers with low CO2 emissions and the drop offs are my daily exercise. 
Now, I think that's it but there is a little more on my about page with regards to sustainability but this is mostly how things are to date.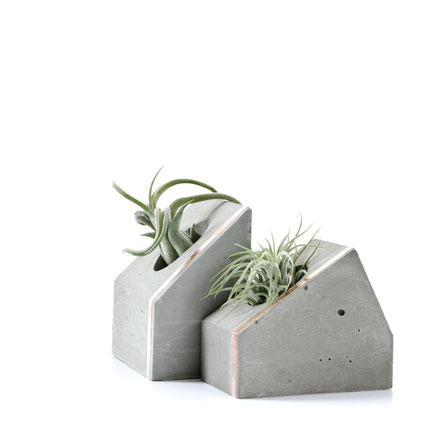 Your input in regards to eco-friendly suggestions or adjustments you think off when receiving and unwrapping an item crafted by me is very much valued so always feel invited to drop me a line!
Best, Antje
---