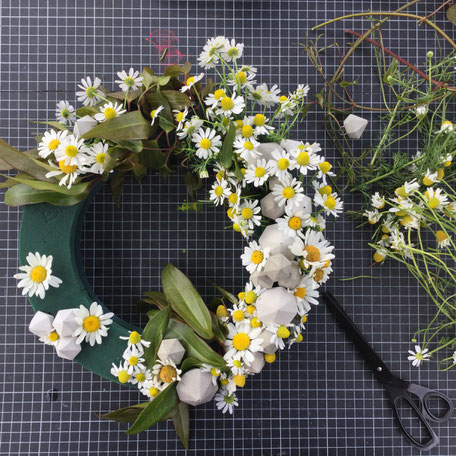 Let's bring a bit of summer inside with a fresh and bright garden flower wreath design. After all a modern wreath can be a wonderful decor accent all year around. 
So what do we need for this summer blossom dream?
A plug foam ring in your preferred size but I have chosen one with an outer diameter of 30cm. 
I am using my favourite flowers and herbs as well as some simple long leaves. So there are three types of flowers for me but if you have more to choose from go wild and bring your whole summer meadow into this wreath. For me it is about 5 camomile stalks, 10 daisy stalks and 10 long big leaves. I have no idea what they are called but I like them and they have been here since before we moved in. 
Anyhow, this is of course just an estimate and if your flower heads are bigger of course you will need less. Additionally, as you know, I can't do without a bit of a modern geometric edge so I used the concrete diamond ornaments and extra wire.
I started with watering the ring by having it soak up water in my sink. Since I just read it, do not push it under water but rather lay it on top and wait for it to soak the water in. So I am guessing by now you know, first timer ;D 
Took about 20 minutes but I made use of the time by cutting and sorting my flowers. I also prepared some additional wire for a stronger fix of the concrete ornaments within the wreath.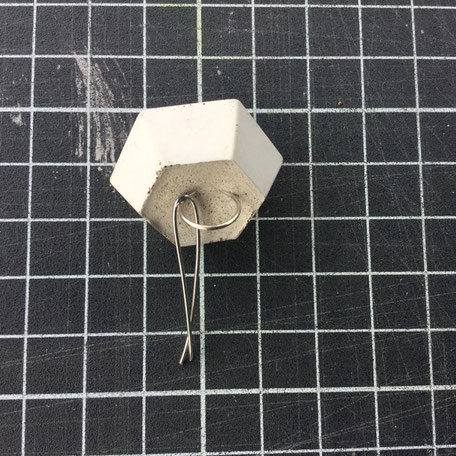 I recommend the little wire extension, if we wanna call it that, when you plan on hanging the wreath with all the ornaments. If you intend to display it on a table or sideboard, like I do, just the top layer of concrete ornaments will require this as the wire hoop with the diamonds will be enough to grab hold. 
I was not really sure where all the ornaments are going to be placed when I started this wreath but I knew I wanted three groupings. Three is always pleasing to my eyes and I went for one large and two smaller groupings. Where I layered the ornaments I added longer camomile stalks and went on with shorter ones in the surrounding areas. Therefore I started with the largest grouping and longest flower heads and went on from there. But I hope the work in progress images will show this better...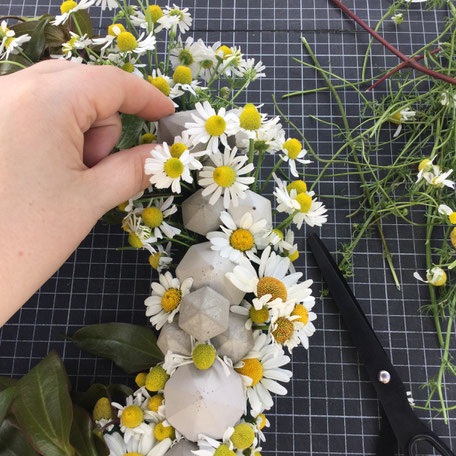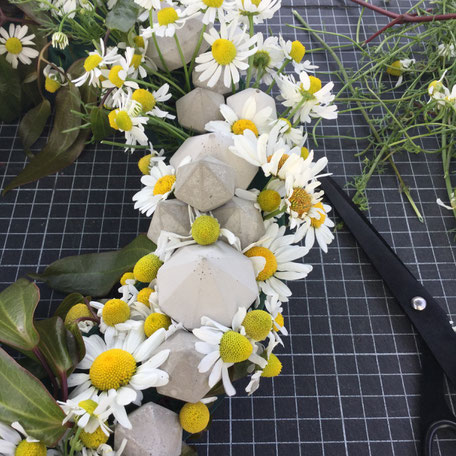 Not sure how the whole table will look just yet but I think it's a good start and looks very fresh and bright. But mostly I like how it blends in with all the surrounding flowers ...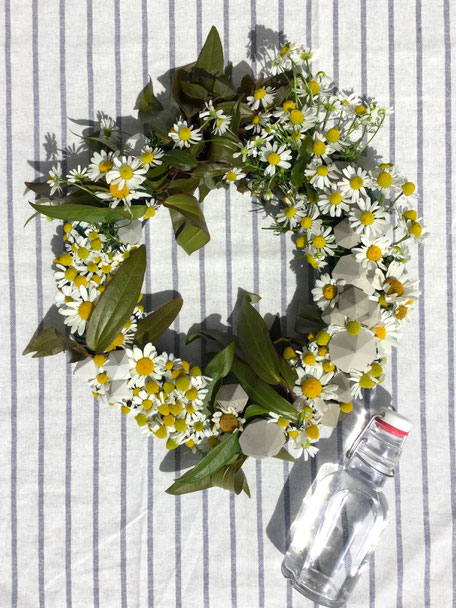 Tadaahh, all done! I am rather pleased and I think it will just be right for our garden party ...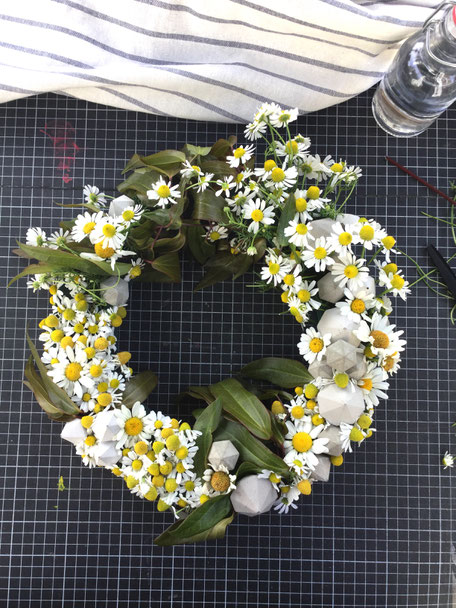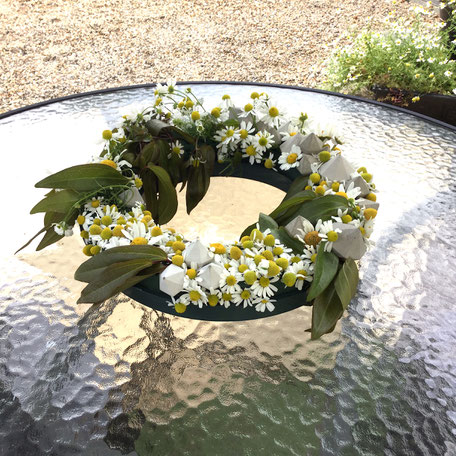 That's a wrap and I hope you found this inspirational. It is truly joyful and calming to create a wreath and I have heard gardening extends our life expectancy - so counting on this to be true, haha. Anyway, would love to see your designs so share via the comments below, tag or #pasinga!  All the best, Antje
---