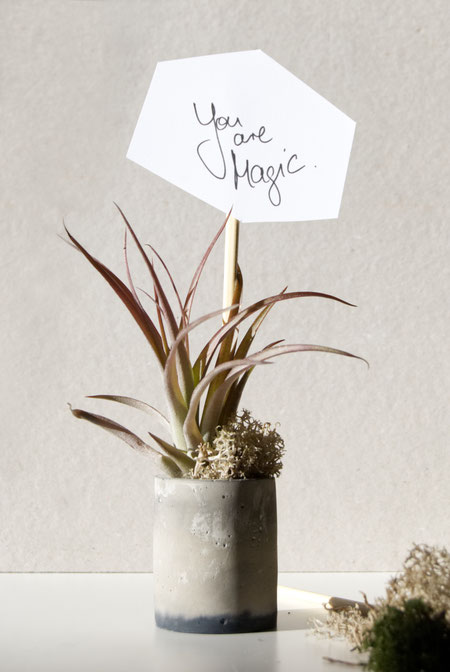 Yes, you are right, I am dropping a hint here. Above, I used a chopstick, cut the card to my liking and tapped the cute quote to the stick. Reindeer moss flakes helped to put the stick and Multiflora Air Plant into place within my concrete chimney vessel. It's a wonderful surprise for all plant fans and gift idea number one!
Valentines day is coming up and I feel like I gotta to share some love with you guys! I mean you support me, love my creations, share and gift them, cherish them, well as they say - You are magic! 
Give this cute sentence a lot more weight and add it to your Valentines gift or present it as card! Yes you can, it is the thought that counts so go on, check the downloads below and print it off, best in A5 or smaller.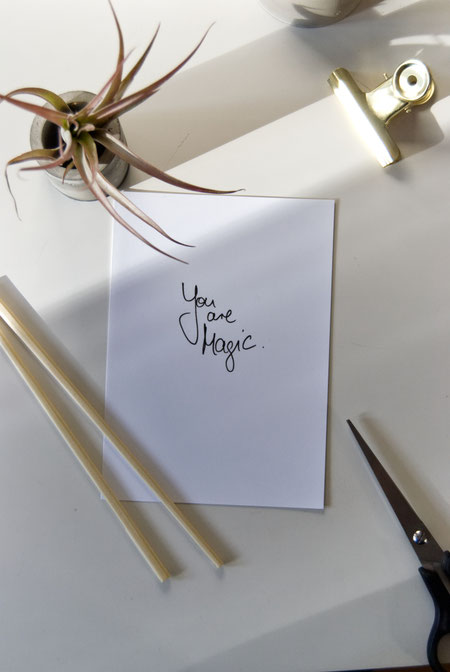 Diamonds, diamonds, diamonds - nothing else to say beside  from they now come in 'concrete' and you can use them as paperweight, ring holder or display it proudly as a sculpture. I even created some with notes like 'you are gem' and more! But of course you can also go for the real thing and gift handcrafted jewellery by EniJewellery [ring left, was gifted to me] or SlinkyLinksJewellery [leather earrings below]. Ahh and yes, didn't I say I want to share some love?!?' this is a second free printable for you to enjoy! Love.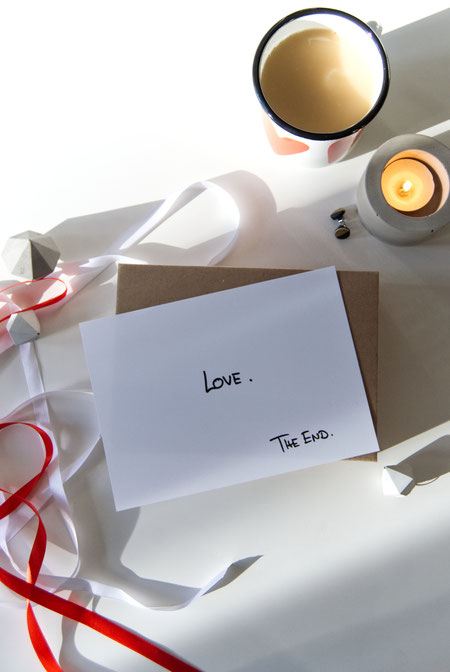 Well of course, I know, sometimes you've got big gifts to share and why not do it with the smallest card ever. Have a look to the left for inspiration, the golden leather keychain is handcrafted and was gifted to me by Suede&Co. It's just the best keychain I have ever used. Marvellous, don't you think?! Too cheesy, too big, too Valentines day??? 
Ok, let's just share a coffee moment and some time, the loved up heart mug above is by SmaltumFunEnamelWare. I was so delighted to receive this one! Who could resist?!
Well I have got one last fabulous gift idea to add for all who really wish to indulge in minimal timeless beauty, and I was over the moon with the watch I was allowed to choose for my review - 'Lille' the watch to the right is for her but nordgreen do also wonderful designs for him. And get this they are working in partnership with ONE TREE PLANTED so you can plant a tree with them while shopping. 
All of the mentioned designers are one stop goodness aren't they?! 
Wonderful, that's it, I hope you feel how loved you are and can start into this fabulously new week happy and cheerful, at least the cards are sorted! 
Best, Antje
---
Love. The End.
Free printable A5 or smaller card - Love. The End.
love-pasinga-free-valentines-printable.j
You Are Magic
A5 or smaller free card printable - You Are Magic.
magic-motivational-card-pasinga-free-pri
... a little note, these print-ables are for personal use only .
The designers and crafters mentioned above are not affiliates but thanked by gifting me one of her creations to test and review.
I don't earn by click but they are dear fellow designer-makers I adore and recommend.
---