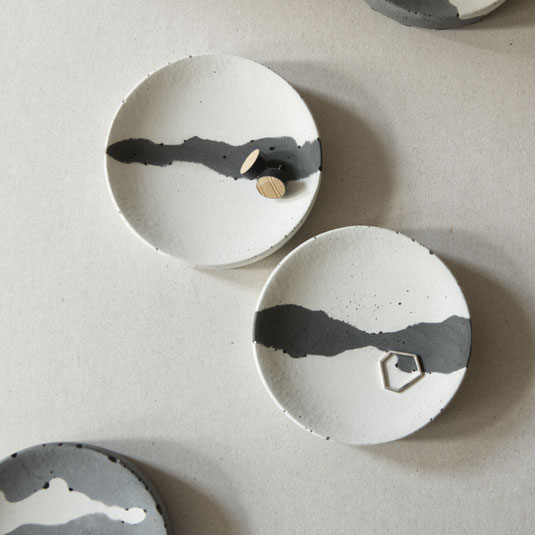 Happy news for a Monday, I have finished three new designs just in time for Christmas in July, back to school or just the mid year change things up moment. The first one is the one to the left, which I lovingly call 'cloud tray'. I worked on the design for quite some time as I wanted it to have a softly textured surface and a minimal dip as well as the cloud uniqueness while staying cohesive within the design. They feel very hygge, minimal, artsy while being trinket or ring dishes you could also easily hang them as modern wall art. 
The other two designs are more down to business. I just felt, between concrete paperweight and push pins as well as pocket notebooks made from recycled paper, the business card holder is simply missing. Well, I could not have that, so here we go!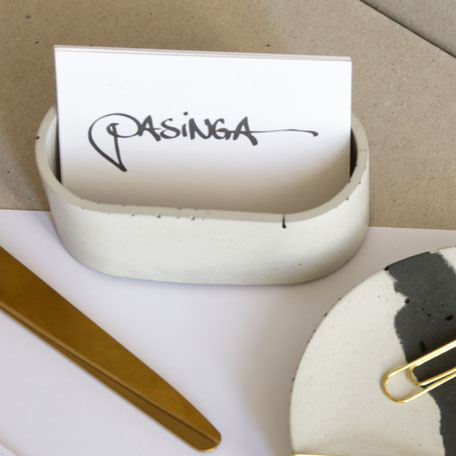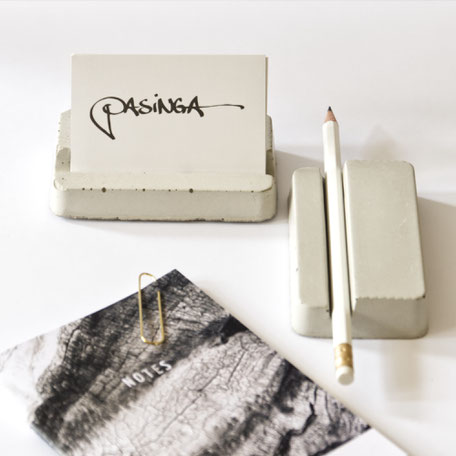 All designs have set offers and come in different finishes, of course your custom requests are always welcome. Just get in touch here. 
So excited to finally show these to you,
have a fabulous week, Antje
... psst ... if you are looking for jewellery displays - there is newness too!
---