It was an exciting moment when I received the request to design and finish a modern concrete jewellery or ring box. It is so adventurous to explore different shapes and sizes, the thought of knowing this box will be used to present an engagement ring or heirloom jewellery as well as of course meet my clients needs and vision.
The bespoke design process itself started off with the simple request shortly followed up with questions in regards to your ideas and requirements. From there I took my queue and started drafting out ideas. In this case the drawings have been from the beginning 3D simulations as the recess for the ring placement was just as important as the outside. This tool simply allowed the best representation of the designs I was going offer. 
After the rough and greatly varying designs have been presented the clients preference became clear very quickly. From there the outer shape was defined and the inside was finalised. Well, what can I say 'box 6' design was going to be it. After the design had been approved the crafting of the concrete prototype could begin. 
As you can see above the rough positive was a big step forward. But it was not yet good enough for a sleek and smooth concrete finish. Sanding did the trick even though I had to calculate for a 1mm tolerance.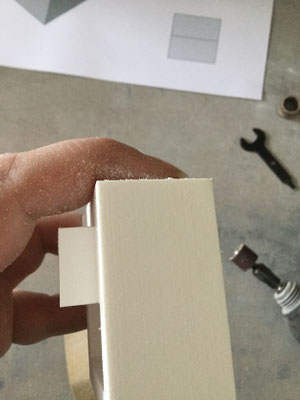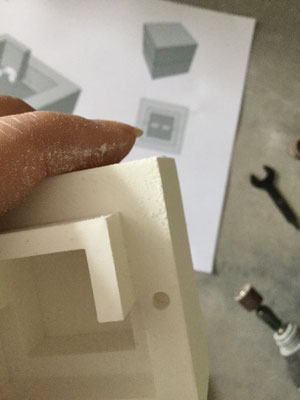 This step is followed by cleaning and measuring and so on before finally preparing to craft the mould, in this case a silicone mould. Please don't mind the workbench mess.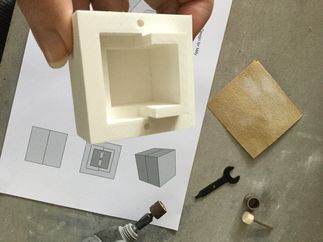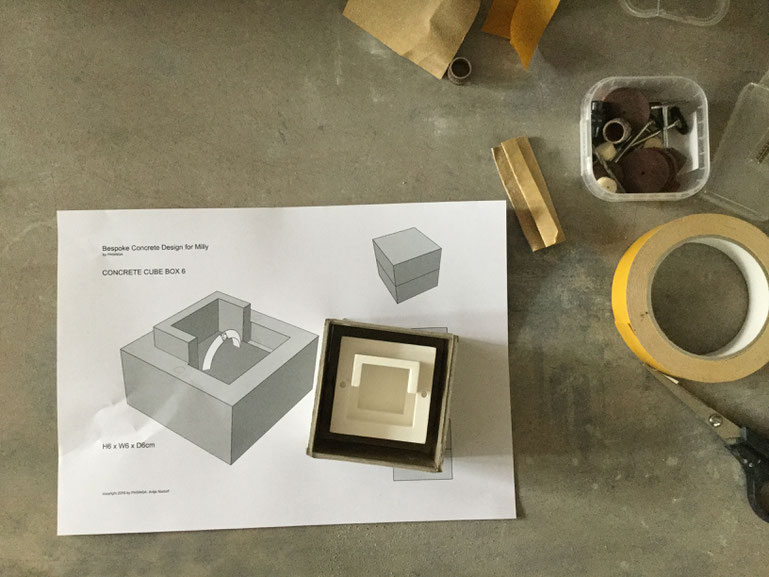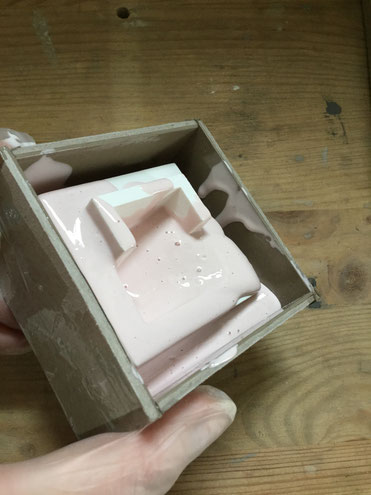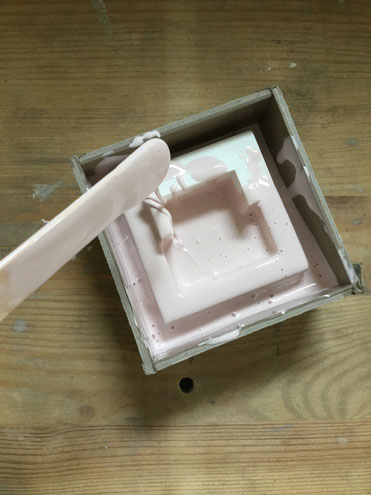 So pouring, resting and curing all done. Time to release and clean the mould. Within this time I drafted out ideas in regards to logo printing and finishes. Digital files for illustration were forwarded and feedback received. I proceeded with testing concrete mixes with different pigments, reinforcement and especially for this one magnets and fixings.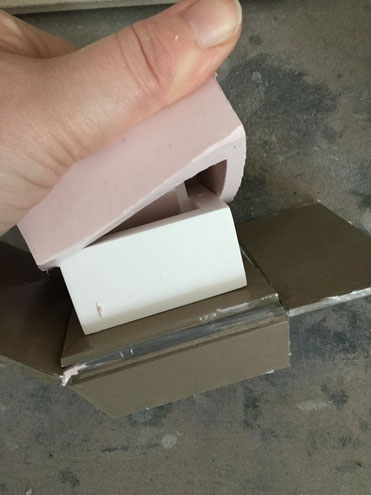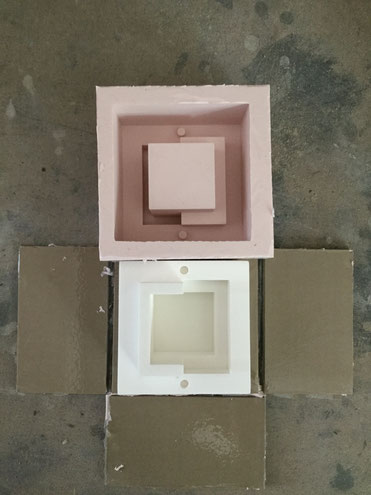 The dark finish did ask for some experimenting as the clients name was also to be printed in a jet black. It was the goal to blend these tones elegantly and achieving a fairly smooth and lasting finish. I have to keep here some secrets but have a look below to see the first two boxes which made it to the magnet testing. 
The first round of magnets turned out insufficient as the hold was not strong enough and the finish was not up to my standards. However, printing could be done and illustrations could be forwarded. The second and new size of magnets provided a satisfying result and the prototype was shipped out. 
The whole process was estimated to take about 4 weeks but I was happy to finish the bespoke jewellery box for Milly Maunder Designs within 3 weeks.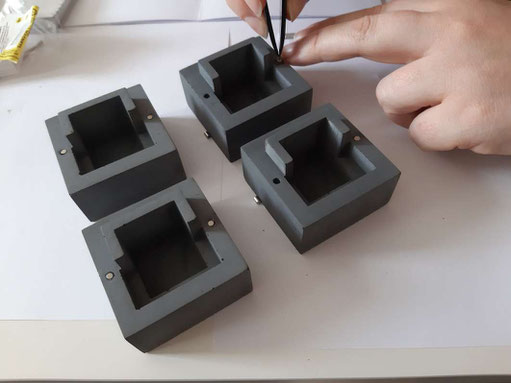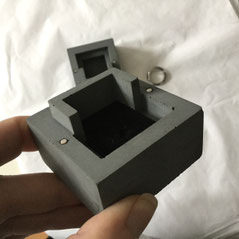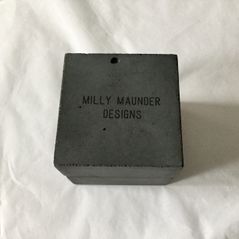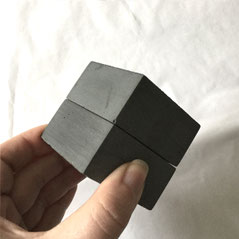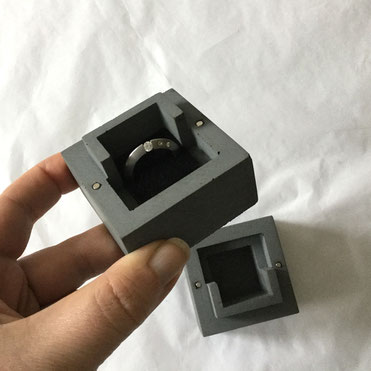 The finished Milly Maunder Designs concrete box but don't mind the ring in it is just my engagement ring ;D But I couldn't stop myself of displaying it at least once with a ring! 
Above is the finished box and I of course asked her permission to publish this. The box is printed with the jewellery designers name and the design allows the box to stay closed securely even when turned upside down. Of course this is not a box for your pocket but it is a statement and hopefully a lasting object  for everyone to enjoy who was lucky enough to be gifted with it! 
Well, that's a wrap and I hope you liked these insights into my commissioning process and the peaks behind the scenes. I certainly loved to welcome you today just as I welcome your custom requests or commissions - so get in touch if you like! 
Best, Antje
psst ... more selected projects are over on my bespoke page, enjoy!
---