Love your desk.  Etsy UK put together the most beautiful collection of journals, notebooks, pencil cases and many more trendy desk supplies for stationery lovers. 
Nothing brings joy to a dull day in the office like a little desk candy. All items are exquisitely designed and often crafted by talented designer makers.
With summer on the way - now is the perfect time to indulge a little and to show off your stationery fashionista while making sketches, notes and lists in the park or coffee shop. 
Simply scroll though Etsy to find a bright and wide range of wonderful things or click here to find monochrome recycled paper stationery for any occasion! Happy Shopping + Writing!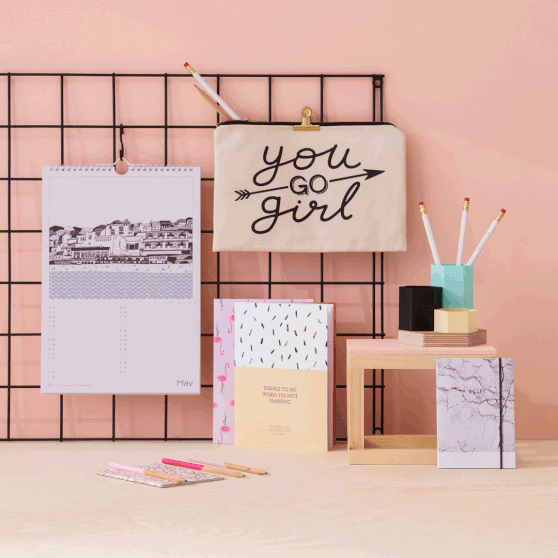 The photographic work is by Alexander Edwards and the beautiful styling is by RebeccaNee.