Best thing to do to welcome them home is to give them a good soak in a water bath. Submerge them completely in water for about 20 minutes but don't worry if you have them bathing a little longer.
Gently take them out, best hold them upside down and shake off / remove any excess water. If you think the plant feels still a little wet and you want to be on the save side just have it rest for a little while upside down.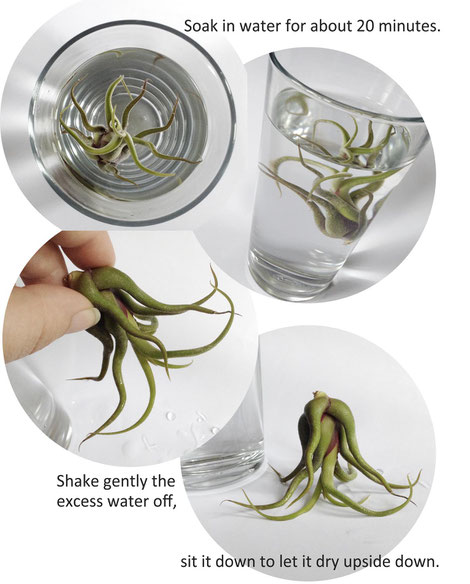 Looking Good! Take your happy Air Plant and set it on/in your concrete vessel. The recess should provide enough air circulation and when you place it now in a bright light spot a lifelong bond could just have begun.
Congratulations and don't be shy to share, ask or comment and feel invited to show your success I sure love to see it!
Antje
---