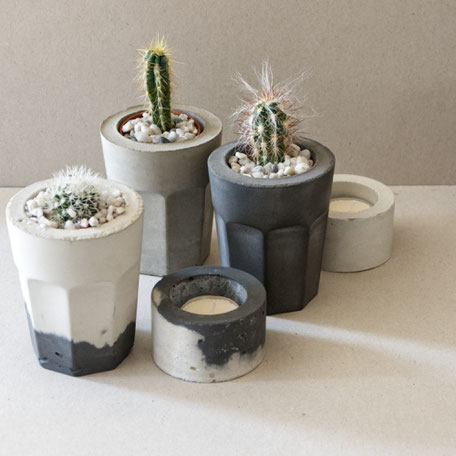 The new one to the crew! Some of you may know that I enjoy a huge morning coffee while starting my daily workload. Often the combination is watering plants, wrapping creations and plants, talking to all of them along the way while having coffee and just recently I confessed to you that I have been called 'plant lady' so I guess no wonder this kit had to come sooner rather than later. haha 
It's a bit of fun and quite a chunky piece with the added twist that you can plant the cactus yourself while everything you need is provided. A perfect gift right?! Each concrete coffee glass will be unique and if you like to print a name or quote on it just get in touch as always! 
However, I have received a couple of emails about how this set works and if it is truly easy as many of you think they are not blessed with a green thumb. No know-how, as they say, required. Lets have a look at this in more detail ...
Firstly, when placing your order you can choose the mug finish and I will sort the rest. The stock level for the cacti varies and I will select a healthy looking plant for you which in combination with the mug offers good vibes. I finish and compile your set.
Additionally and since this is a great gift you can make notes in regards to gift wrapping and a message to be included during checkout. This is also the place if you wish to add a copper stripe or maybe print a name or another word on the concrete coffee glass! There is no extra charge for this, of course you know me, and I will add images of these customisations to the listing as soon as I have done a few for you! 
So included in the set is the concrete coffee glass, a pale grey mix of rocks, a potted small cactus, a watering pipette and a little guide.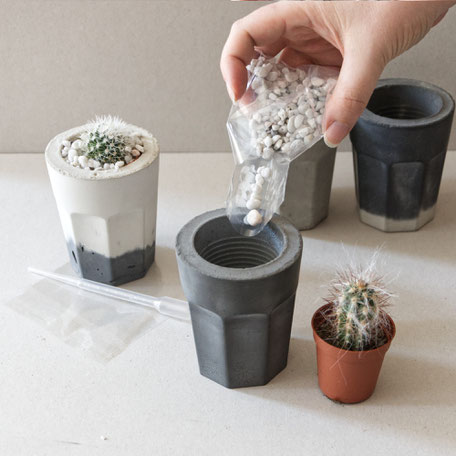 After that add the cactus as it is and it looks best if the rim of the brown plastic cup is inside and just below the inside edge of the concrete planter. Sometimes a little wiggle helps to move the rocks below to sort any issues with a wobbly stand.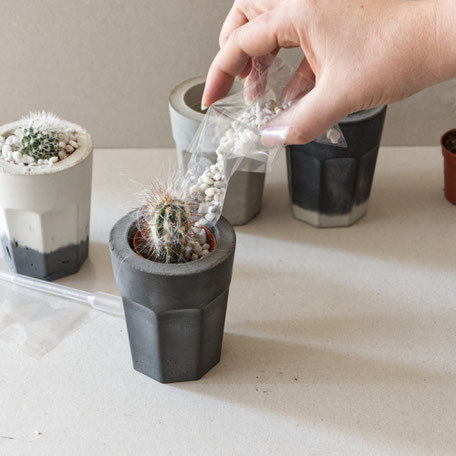 Time to water your new friend! I do this about once a month but some do it only once every two months so it will depend on your environment. But for office surroundings once a month is a good rule of thumb. Fill the pipette and add it to the rocks close to the plant or on top of the cactus. Done. 
To assemble - you start by adding a couple of rocks to the concrete glass. It is up to you how many but I recommend about 1/3 of the rocks.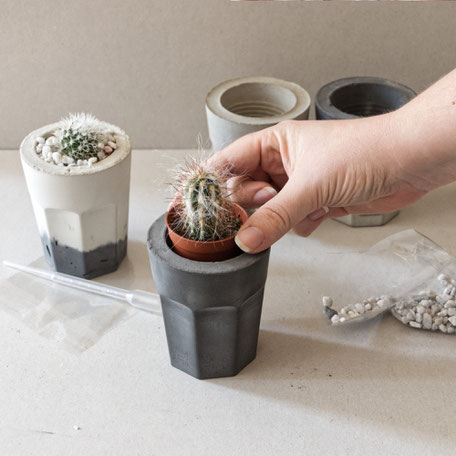 Well from here, I think it is more about beauty but it is good for the cactus too. The left over stones are being added on top all the way around the cactus.
A little tip - the bag from the rocks can be recycled but also while planting - if you need to lift the cactus out or move it a bit again for some reason - use the bag. Slip the cactus top inside and you can touch it easily ;D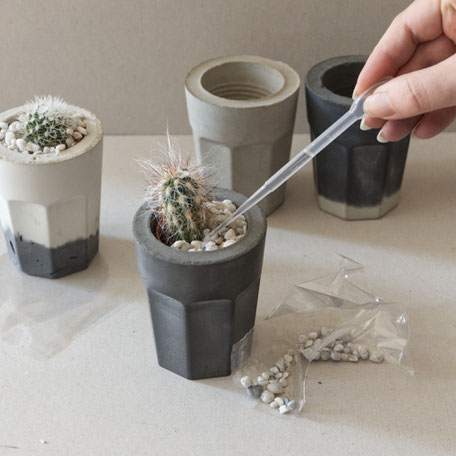 Above are other options and combinations as I honestly can't decide. What's left to do, well of course decorating with it, giving it as a gift or just enjoy! Oh and of course to get yours - here we go click!
Can't wait to see your displays, comments below please and #pasinga.
Best wishes and a joyful day, 
Antje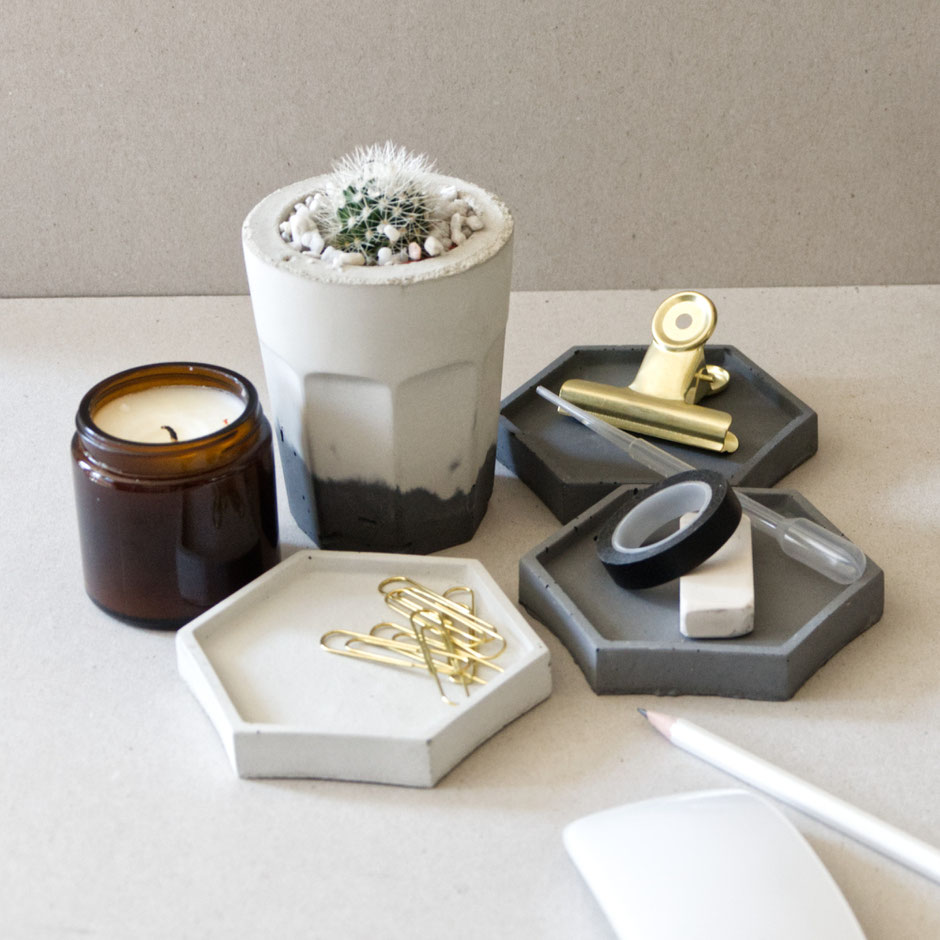 ---