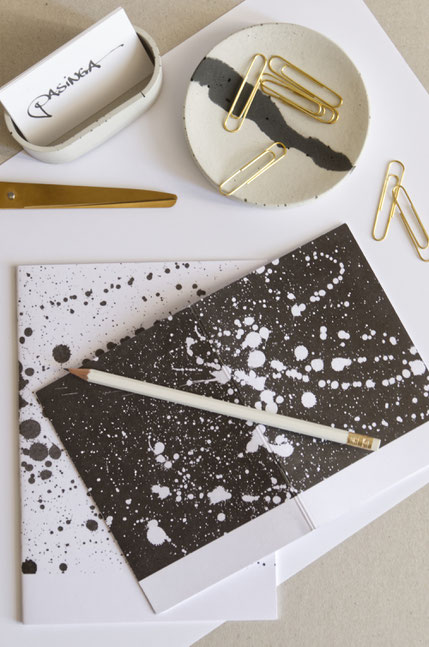 Modern stationery made from recycled paper and card stock and printed with eco-friendly inks - goodness right? Ok not just yet?!? well, allow me to elaborate.
Today is the first of August and I still can't get over the fact that Christmas in July has passed as well. Not a huge fan I have to say but I am a fan of being organised. But that's beside the point. I was impressed with all the awareness of 'wrapping' rubbish at those events and the remarks in regards to plastic free, more sustainable or zero waste options. It was mostly the first time someone noticed my recycled paper wrappings and commented you do it just like that. Don't you?! Huge branded stores starting this with a huge campaign and act as if that would be special. It is rarely that I am speechless, you know me but at that point I did not know how to react. Yes, she was right, it is something I absolutely did from the beginning and yes, it always was part of my brand. And, yes I am not alone, to us local traders, indie crafters or designer-makers and so on this is just normal. I won't go into this today but if you like more on this read my sustainability post while crafting over here. But of course it feels good if you appreciate it too. Today however is more about my thanks to you. In my last blog post I bragged a bit, well a lot, about your amazing reviews for some of my sculptural concrete bookends and I felt the whole time I have to find a way to give back!
Well, I got up two days ago and knew what would work - my recycled paper stationery - these cuties are just great stocking stuffers, they are eco-friendly and recyclable should you wish to do so after you have written all your lists and stories.  And thirdly it could help stay organised in style during the rest of the year. Don't you think?!? I think this is marvellous, maybe it is time to rewrite the list for the goals for this year, it is time to go back to school or just draw out some sketches for the next DIY project or even simply just make those odd to do lists. Haha, I am a fan of those and never following them.... I know you are way better than me. But also, last year the marble and splash designs have been your favourite as stocking stuffers too!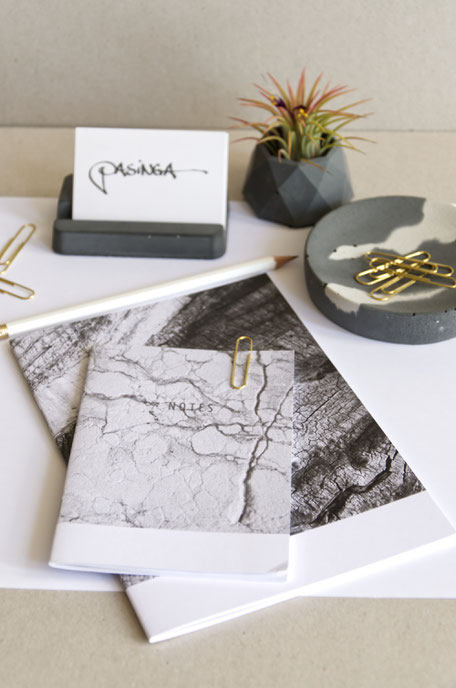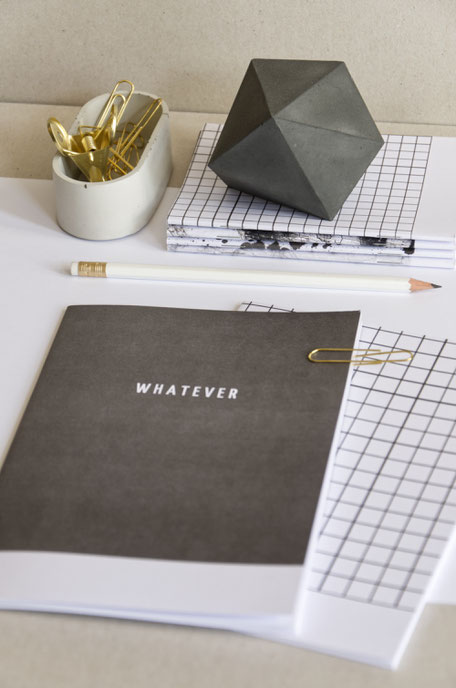 So I changed my stationery notebook page and set all notebooks to, wait for it ... half price ... so we can truly indulge. No voucher needed - it is all set up and it will be up from the 1st of August until the 31st of August. 
Thank you for your amazing support and I hope you will enjoy the event! 
All the best,
Antje 
... psst ... these are shipped from stock I made and therefore it will only be as long as that sock last!
---
The A6 and A5 pocket notebook collection click below to shop, enjoy!
---