I think, since we talked about how to display this one outside as a statement piece for this summer, I felt it had to have the option to be printed large so this one is in high resolution when you download it on the right. It is fab when printed on A3 paper but will be alright on A2 or larger. But don't worry drag and drop from above will be good for A4 printing too ;)
Choose happy - isn't that the the right attitude!?!
Well, I think so and in relation to my last inspiring garden decor post I think it certainly is fitting, who isn't feeling free and happy surrounded by a bit of nature, friends and family? Yes, indeed I am usually not for a lot of colour in my art prints but I think I can make an exception for this one. After all, yellow is a happy sunshine colour and just about right to call for and enjoy the summer time, isn't it? 
Choose Happy - yellow
The yellow happy variation - free large printable ;D
choose-happy-yellow-pasinga-free-print.j
Please for personal use only, thank you!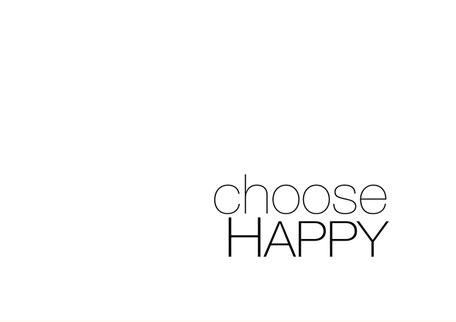 I guess you know already - I couldn't stop myself I had to make a black and white minimalist variation too. Simply because we can choose happy all year around and maybe we want to give it as motivational card. For quick and easy printing I think the laid back version works just as well. But of course it is suitable for large printing, wouldn't leave you hanging. 
Stay happy, 
Antje
Choose Happy - minimal
Black and white choose happy free printable for large poster to small card!
choose-happy-pasinga-free-print.jpg
---