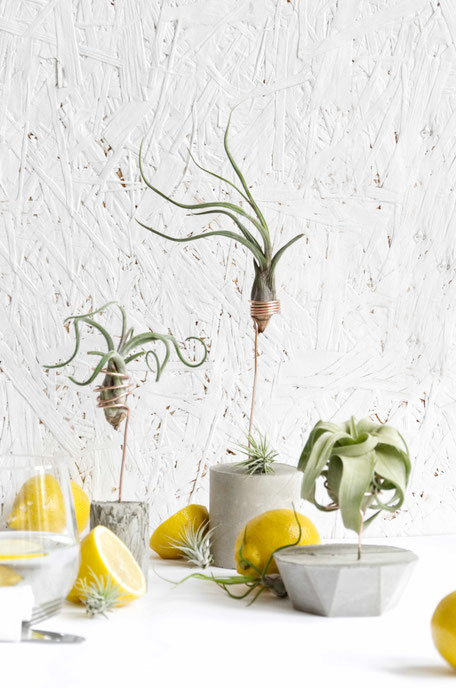 but to me it could also be cute on our bench, more or less as a seat cushion / cover. Maybe just me?! At the moment we have just one big parasol in green for our garden patch but I am thinking of the Jewell striped ones below ever since I laid eyes on them....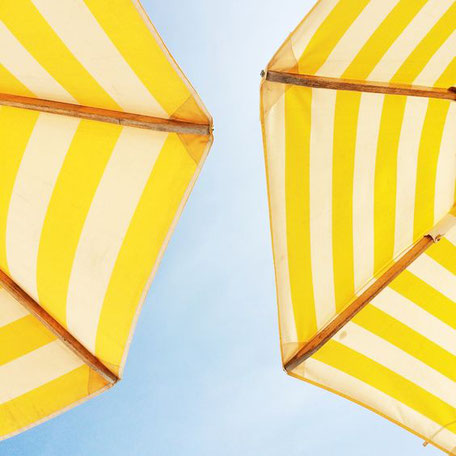 I think this yellow fresh and bright lemon theme started at some point last year and I just went with it. Looking back and wishing summer would be already here I thought I collect some yellow summer decoration ideas for the outside to share and draw inspiration from. 
Allow me to set the mood with the first image I took with lemons. It's part of a table setting featuring the concrete wire DIY Air Plant holders, of course the full tutorial is here as well. But I love the smell and could imagine this display on a shelf, sideboard or anywhere else. I came across this bathroom mat on Pinterest [images found there are linked to source but not affiliated] but I think this is just too cute and could be put out everywhere. To me this would be fun in front of our garden door just to make me smile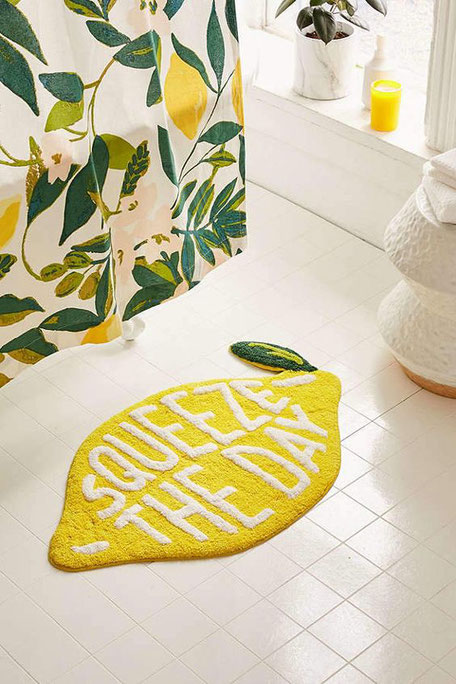 The whole set up would just work fabulous with the table setting above, maybe adding something like these below, which is part of a garden party decor. Haha, probably this was when I was totally hooked to this easy decor style with citrus fruits.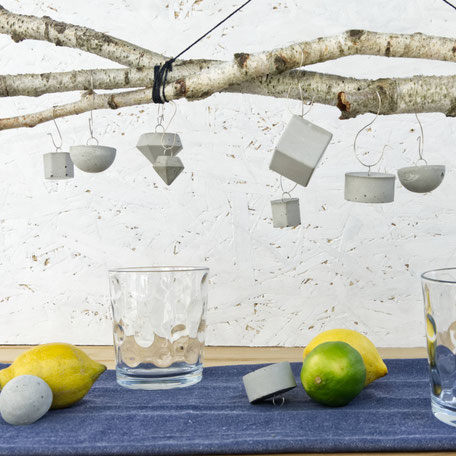 So, I take you have guessed and have been waiting for me to bring up my other most favourite plants - cactiiiiii.  For a change this is not the point, but that I love the idea of a sunshine yellowed wall. Sadly we don't have a walled garden but maybe I could paint my storage shed yellow. It would not look like this, it is wood not plaster. Well, we will see, not just my decision to make. Anyway, I think some yellow flip flops are in the cards and a print could just work out fine. How about next Mondays freebie? Maybe with a yellow frame, download will be up next week here ;D enjoy! Cheers to a good summer feeling even though it is not her yet,
best Antje
---