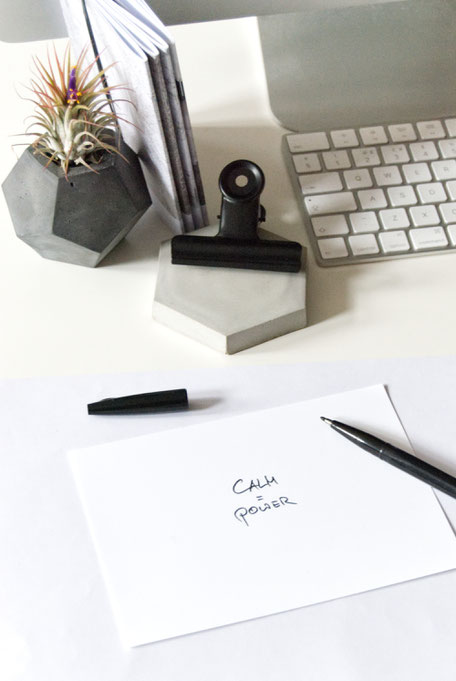 Feel invited to make it yours below, download or drag and drop, in any case it will print best at A6 or A5 and it will be just right as a motivational card, pinned up on your wall, framed or if you like just pop it on your desk for that moment in 'crisis'. Maybe even add it to one of our concrete DIY's like this hexagon coaster to make you smile. That can't be wrong, you know in that moment. So I will suck it up now, it is Monday and my list has enough bullet points to work on for months.
Fabulous week, Antje
Calm is a power, isn't it? I feel it is and at the same time it is often hard to be so strong to actually stay calm. I don't wanna bother you with details as I think everyone can relate in one way or another. However, there are moments when this little note helped me, reminded me that I can do it, just try to find your calm, it helped me to focus and to go on. So here we go, I scanned my note and hope by sharing it with you, you will find some motivation or maybe even empowerment in such a moment too!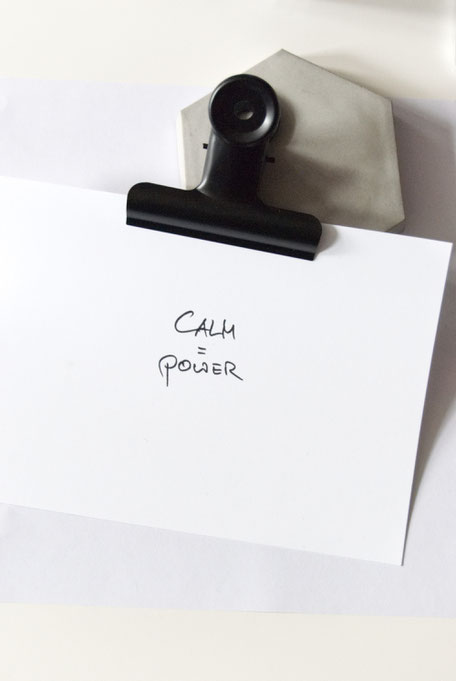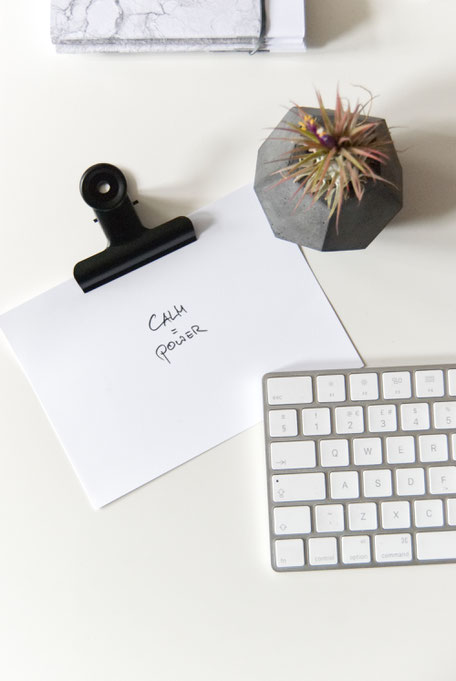 ---
Calm Is Power
Inspirational 'Calm is Power' printable.
calm-power-A5-card-printable-pasinga-blo
... a little note, the printable are for personal use only , thank you! ---