It is the first Monday of the new year but it is still a Monday and I am in need of some motivation to get going while trying to set out my goals and priorities for this week. It's proper hard this week for me as I am all excited for my upcoming big holiday break. We planned it for so long and I can't wait for Friday! 
Anyhow, this break is surely for us, myself, to explore and adventure but I want to keep this statement in mind for all my goals to come whatever they might be. It is hard sometimes when crafting and designing to stay clear of just designing sellable goods - one has to eat, I am sure you can relate.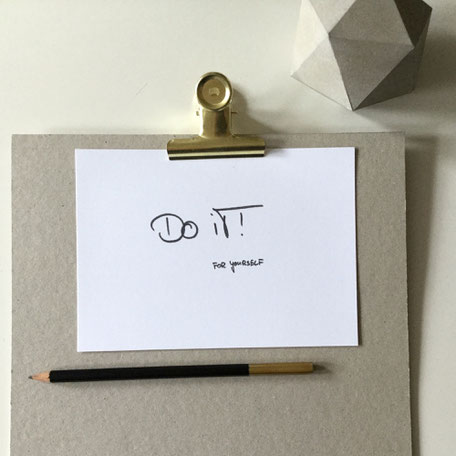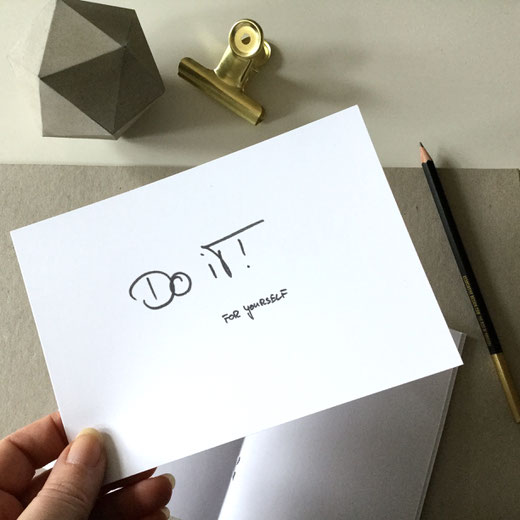 But at the end of day to me as an artist the creative process and the followthrough of an idea or vision is the most rewarding and makes all pieces I work on better. Well no matter what you do, I think this is something you can relate to or might know someone who is in need of some sort of little kick of motivation and towards self-importance - well go on print if off and pin it up! Next week we will have another one to enjoy, promise! 
Antje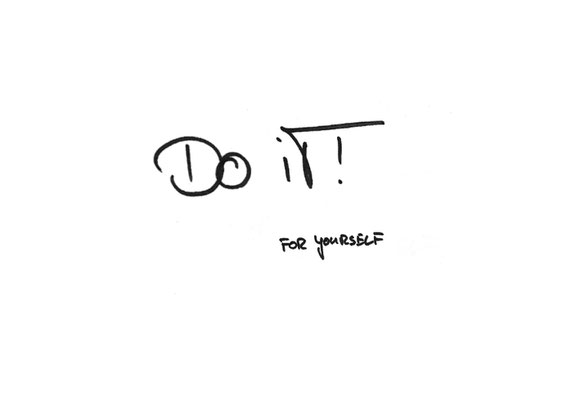 psst ... drag and drop the left image or download below. It prints best as 5x7"/13x18cm or a 4x6"/10x15cm card which is also fabulously easy to frame! 
Do it! For Yourself
A5 motivational typography card print
do-it-motivational-a5-card-pasinga-free-
Please for personal use only, thank you!
---