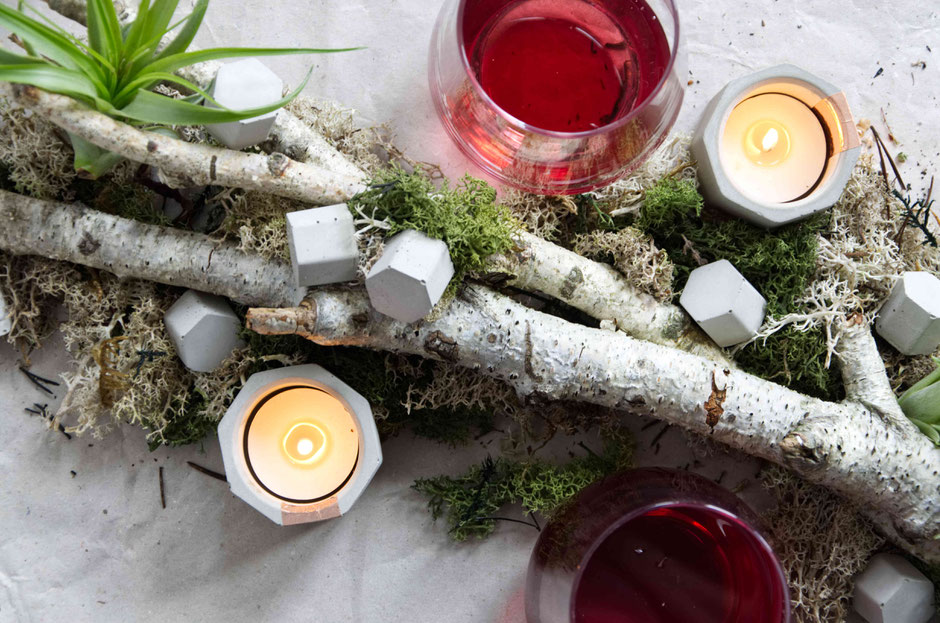 Late summer, the perfect time for outdoor birthday parties or weddings, isn't it?! Well, I am not so lucky my birthday is in April but I think we all should celebrate the beauty of late as well as end of summer or the joy of being together. So I styled two tablescapes to get inspired by. Once you have the centrepiece you will have to show it off, wont you!?!
I am pretty sure you know already but here are some hints on how to get it done. The base is the recycled grey paper, I like how easy it creates a wide classy space for the table decoration. I found the birchwood in a park after a storm but I think your local flower shop will be able to help you too. Put this down first and add some Reindeer moss flakes under it and over it. Add some Air Plants but this could also be big leaves or flower heads. I then added the candle holders and last but not least the pale hexagon ornaments as eye-catcher. Done!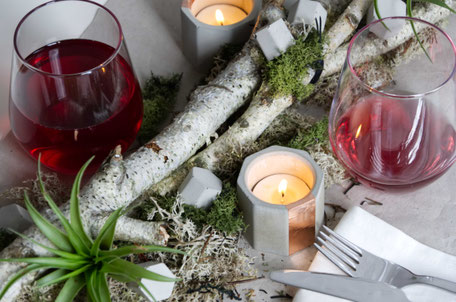 Some notes!
This tablescape includes the space above the table but to capture it I had to hang it way down, so please put it to an height where it is convenient to see your guests or to easily serve from the buffet. I used twine to hang it but I am sure the wire I used for the hooks would look good too. I love the simplicity this style offers while it still creates a talking point, don't you think?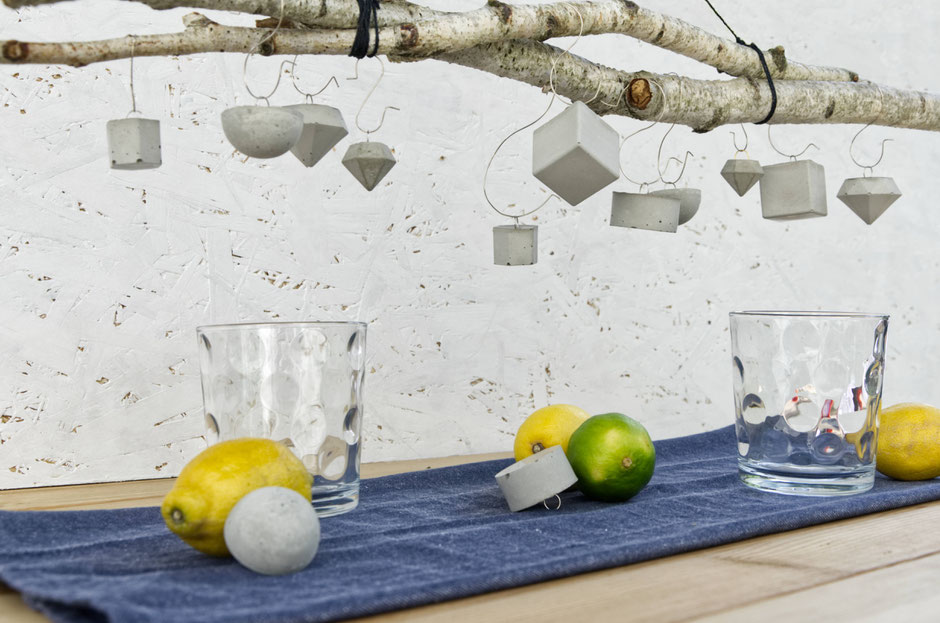 I am sure you will come up with even more styles, after all one could add different flowers, or fruits, more or less candles and so on so on.... Enjoy late summer, 
Antje
---