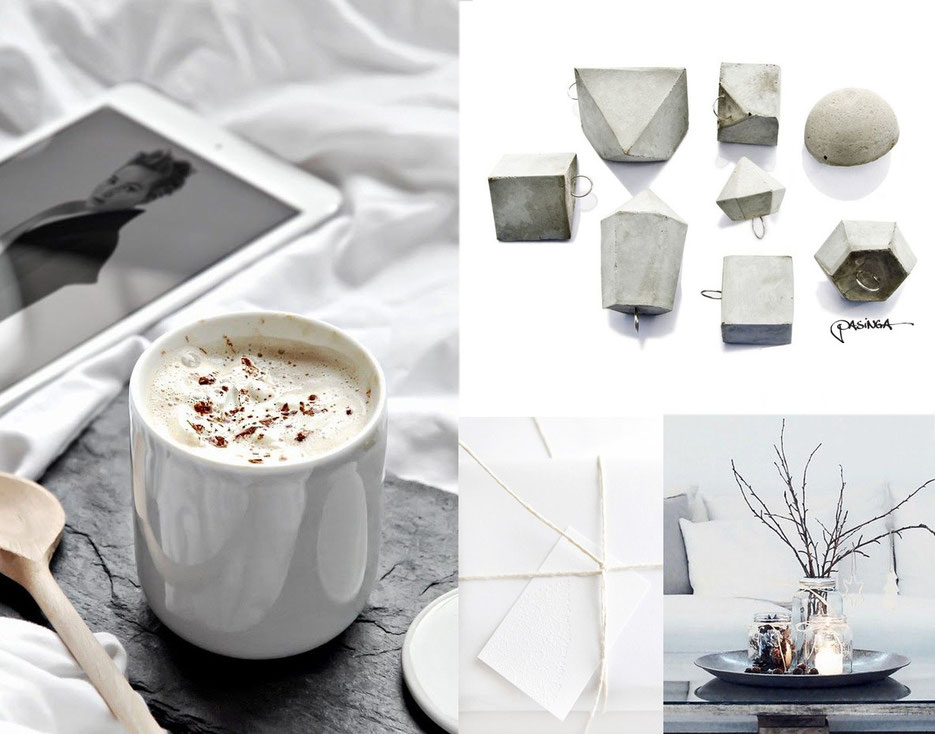 ... and to finally start thinking about those holiday decorations.

Here are some of my minimalist favorites. What do you fancy?
Oh I can't wait to put my feet up, have a wonderful white cream topped coffee and enjoy the glistening lights.

Lots of love,

xx
For more of my Concrete Pieces why not click here . Enjoy your stay!

Images via Pinterest and PASiNGA
[source and more on my Pinterest
board 'Moodboard Pins']