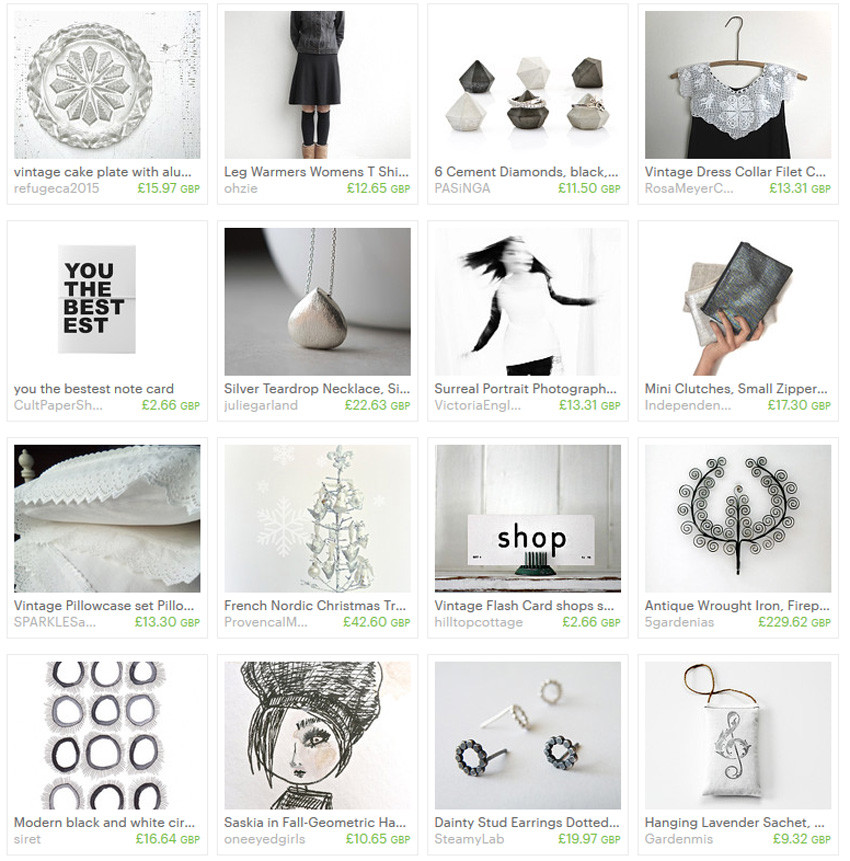 Nordic Chic, Black and White Minimalist, Less is More ...

A stunning mix of modern art, handmade accessories and vintage finds - really nothing left to say but - this is perfect. Thank you Annie for this artful inspiring collection!

Find out more about the designer makers and their works - visit this collection on Etsy.


Fantastic day, lots of love,

x

 Welcome!
Please feel invited to comment, explore the categories above or to click here to find more of my Concrete Art like these mini concrete diamonds featured in this collection.