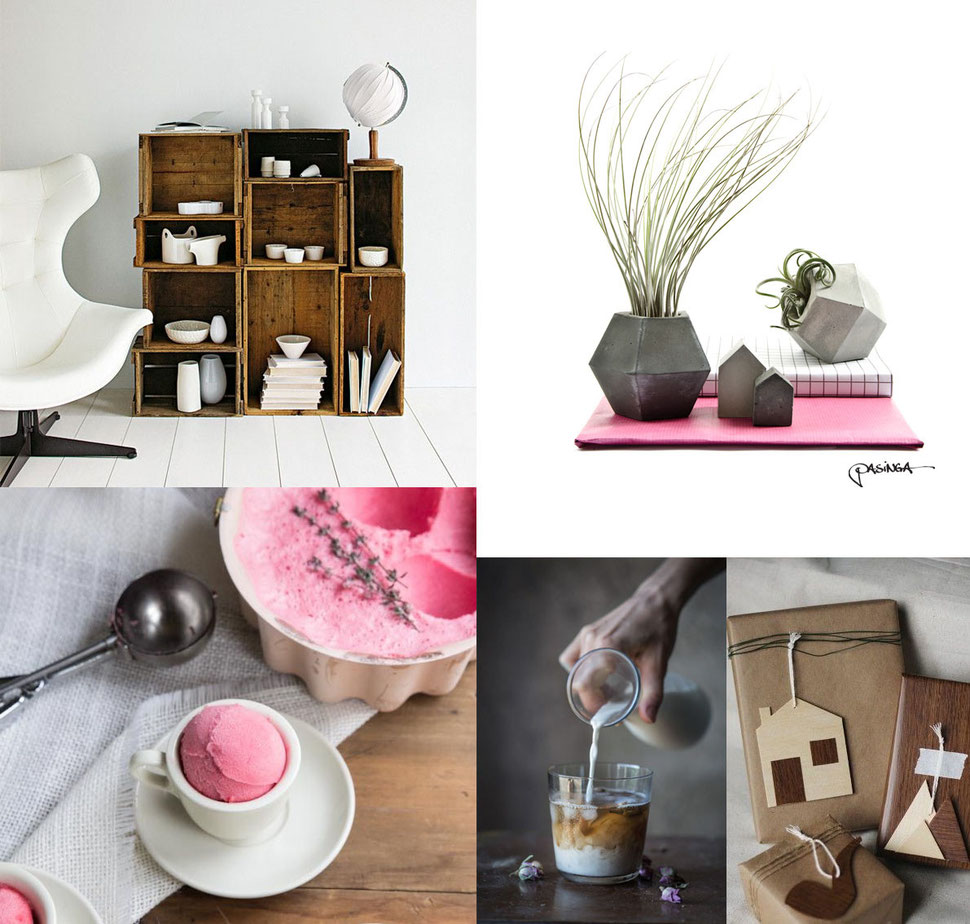 Home making is in the detail of things.
Isn't it? Warm 'woody' colours to celebrate autumn and a fresh hint of pink to lighten the mood this time of the year can't go wrong. Of course feel free to change colour. I think a bright green or yellow would work well too, don't you?

Be inspired, lots of love,
xx
 
---
For more of my Concrete Pieces
why not click here and the featured  vase is over here.
Enjoy your stay!

Images via Pinterest and PASiNGA
[source and more on my Pinterest board 'Moodboard Pins']