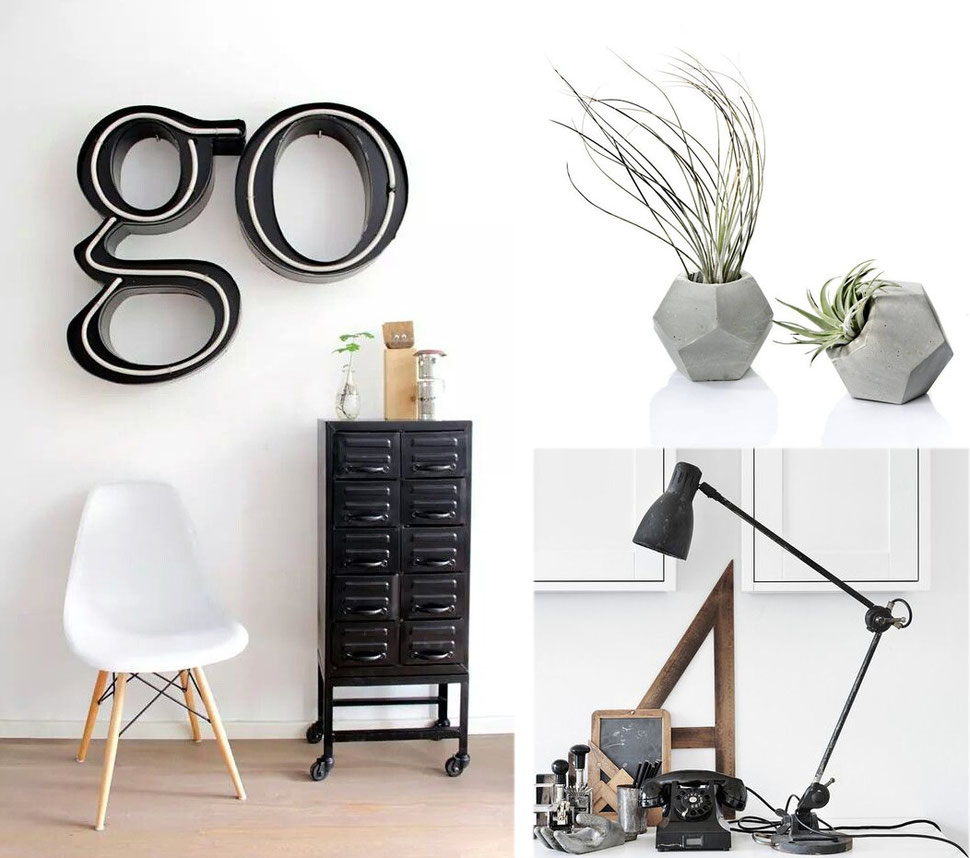 Loving the 'GO' sign, it's not just enormous and has this industrial chic but it also pushes me to go on in a positive way. I think it would be perfect for those nights - you know when you are working and motivation and coffee are running low.

I am always in love with the sensational harmony wood, metal and concrete create especially if vintage, up-cycled pieces and new modern design come together.
Well can I say it one last time 'love' it!

Be inspired, I want my studio to look like this, perhaps one day,
lots of love,

xx