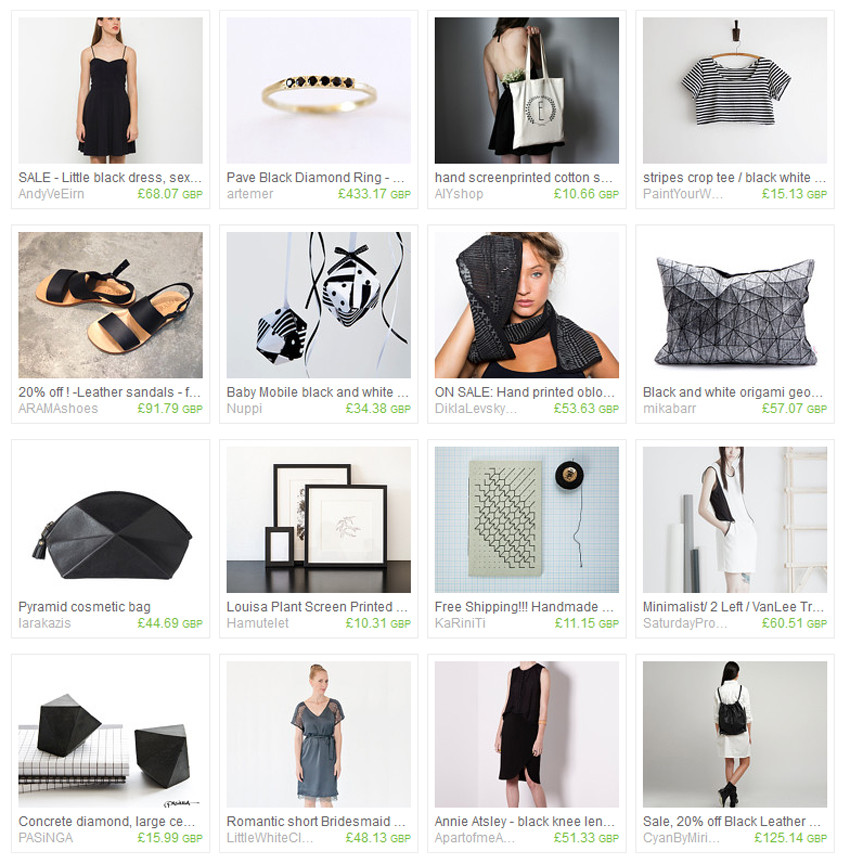 Now that's spring fashion, isn't it?
Amazing strong contrasts and geometric lines for the little black dress as well as the cosmetic bag. However fashion is lifestyle and as we all know the little things like wonderful minimal screen printed art, an origami pillow cover or a concrete paperweight make all the difference.


Everything so lovingly designed and crafted by fantastic Etsy artists.
Meet them all - click the collection and get straight to Etsy.


Fantastic Day All!

x