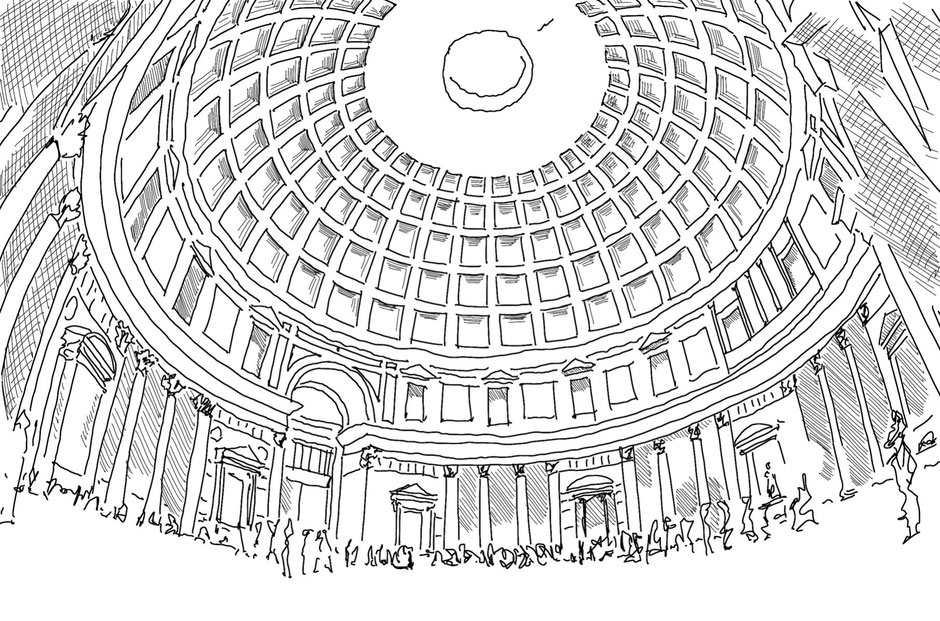 ---
Concrete comes from the Latin word "concretus" and means hard and compact.  The material was already in use a couple of thousand years ago and many Roman structures like the dome of the Pantheon in Rome remain to the current day.
Today cement is readily available all over the globe making concrete the most commonly used man-made material.
We hope you enjoy this little 'Good to Know' and we are looking forward to your comments and your next visit.
Heidi

---
Hello - my name is Heidi Mergl, I am a London based Architect and I am a guest blogger for pasinga.com. Antje and I go way back and we share my passion for modern design and architecture. We often feel inspired by the same things and we hope to inspire you too. My articles can be found within the blogs inspirations section or by searching below by my name.