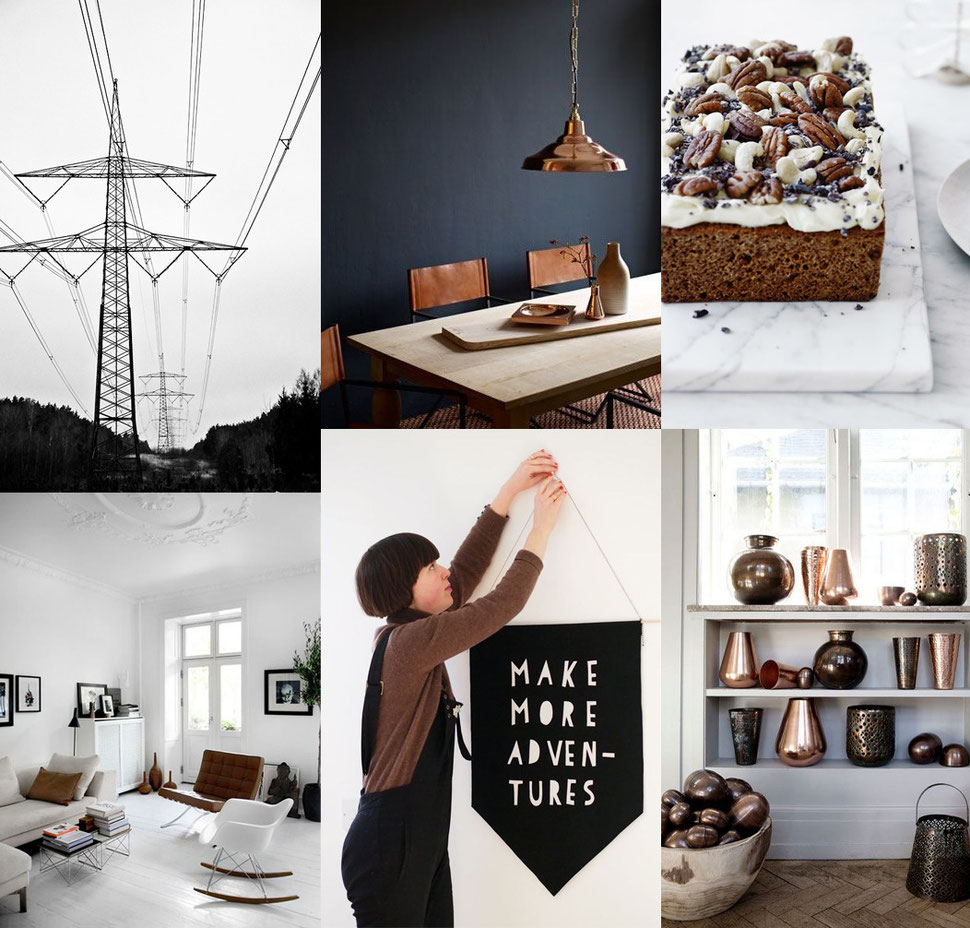 'Make More Adventures'

Yes please and as the weekend is coming up I think it's time to take out my camera and sketchbook, meet with friends and be inspired.
At the moment my inspirational colors and materials are copper, brown, steel and concrete as well as, of course, black and white. But the most interesting is the playfulness of the materials, be it with light and the surroundings or the forms it allows you to mold or bend it into.

I hope the finds above inspire your too and I wish you an uplifting creative weekend,
x

P.S. The 'Make More Adventure' banner is a lovely DIY by breathehappiness.co.uk !

For more industrial black & white photography check out my
shop  section PRiNTS
| fantastic as part of your gallery wall
or as large work |


Images via Pinterest and PASiNGA
[source and more on my Pinterest board 'Moodboard Pins']