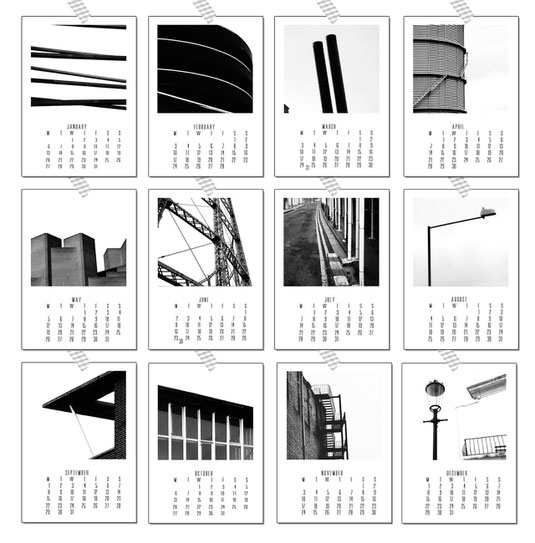 * Original PASiNGA photo art
* Includes twelve sheets plus one page with the calendar overview
* Printed on heavy professional matt paper for a nice feeling in your hands and easy to write
SIZES_ 7x5" [ £ 12.24]//  A4 [322.24] // A3 [£30.24] //
please convo me for larger sizes
DISPLAY IDEAS_ Hang these sheets on the fridge, on the wall, on a corkboard, place it in your clear mobile pad cover ... the possibilities are endless!
NOW on page 42 ELLLEDECO NEWS December 2013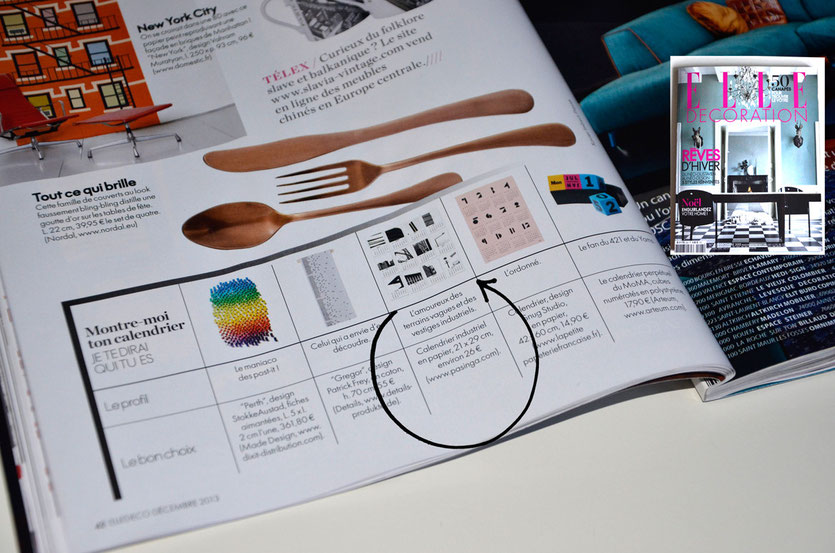 It's so fantastic to see my industrial calendar for 2014 included in the Elle Decor News next to other stunning calendar and interior designs. LOVE it!